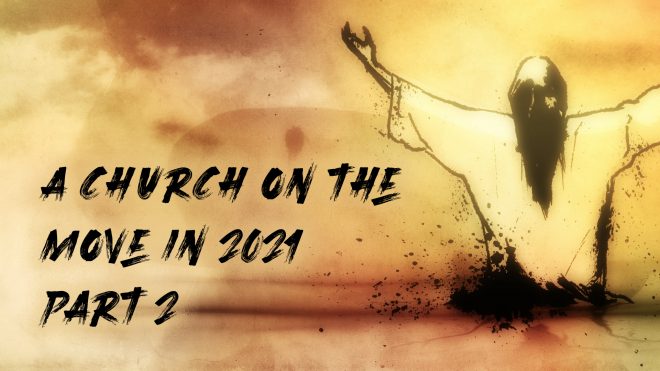 The Great Commission starts with "Go".
Matthew 28:18-20
Then Jesus came to them and said, "All authority in heaven and on earth has been given to me. Therefore go and make disciples of all nations, baptizing them in the name of the Father and of the Son and of the Holy Spirit, and teaching them to obey everything I have commanded you. And surely I am with you always, to the very end of the age."
Acts 2:1-4
When the day of Pentecost came, they were all together in one place.  Suddenly a sound like the blowing of a violent wind came from heaven and filled the whole house where they were sitting.  They saw what seemed to be tongues of fire that separated and came to rest on each of them.  All of them were filled with the Holy Spirit and began to speak in other tongues as the Spirit enabled them.
Matthew 9:36
When he saw the crowds, he had compassion on them, because they were harassed and helpless, like sheep without a shepherd.
James 2:14-18
What good is it, my brothers and sisters, if someone claims to have faith but has no deeds? Can such faith save them?  Suppose a brother or a sister is without clothes and daily food.  If one of you says to them, "Go in peace; keep warm and well fed," but does nothing about their physical needs, what good is it?  In the same way, faith by itself, if it is not accompanied by action, is dead.  But someone will say, "You have faith; I have deeds."  Show me your faith without deeds, and I will show you my faith by my deeds.