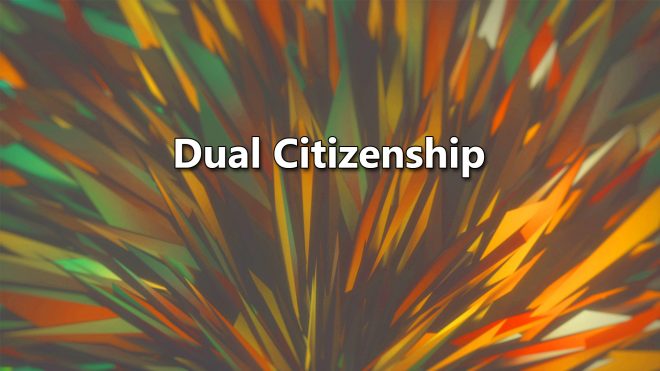 I. The Promise
Matthew 10:16-22
"Behold, I send you out as sheep in the midst of wolves. Therefore be wise as serpents and harmless[a] as doves. 17 But beware of men, for they will deliver you up to councils and scourge you in their synagogues. 18 You will be brought before governors and kings for My sake, as a testimony to them and to the Gentiles. 19 But when they deliver you up, do not worry about how or what you should speak. For it will be given to you in that hour what you should speak; 20 for it is not you who speak, but the Spirit of your Father who speaks in you. 21 "Now brother will deliver up brother to death, and a father his child; and children will rise up against parents and cause them to be put to death. 22 And you will be hated by all for My name's sake. But he who endures to the end will be saved.
II Timothy 3:10-15
10 But you have carefully followed my doctrine, manner of life, purpose, faith, longsuffering, love, perseverance, 11 persecutions, afflictions, which happened to me at Antioch, at Iconium, at Lystra—what persecutions I endured. And out of them all the Lord delivered me. 12 Yes, and all who desire to live godly in Christ Jesus will suffer persecution. 13 But evil men and impostors will grow worse and worse, deceiving and being deceived. 14 But you must continue in the things which you have learned and been assured of, knowing from whom you have learned them, 15 and that from childhood you have known the Holy Scriptures, which are able to make you wise for salvation through faith which is in Christ Jesus.
II. The Gift
James 1:16-18
16 Do not be deceived, my beloved brethren. 17 Every good gift and every perfect gift is from above, and comes down from the Father of lights, with whom there is no variation or shadow of turning. 18 Of His own will He brought us forth by the word of truth, that we might be a kind of firstfruits of His creatures.
Psalm 33:12-22
12 Blessed is the nation whose God is the Lord,
The people He has chosen as His own inheritance.
13 The Lord looks from heaven;
He sees all the sons of men.
14 From the place of His dwelling He looks
On all the inhabitants of the earth;
15 He fashions their hearts individually;
He [a]considers all their works.
16 No king is saved by the multitude of an army;
A mighty man is not delivered by great strength.
17 A horse is a [b]vain hope for safety;
Neither shall it deliver any by its great strength.
18 Behold, the eye of the Lord is on those who fear Him,
On those who hope in His mercy,
19 To deliver their soul from death,
And to keep them alive in famine.
20 Our soul waits for the Lord;
He is our help and our shield.
21 For our heart shall rejoice in Him,
Because we have trusted in His holy name.
22 Let Your mercy, O Lord, be upon us,
Just as we hope in You.
III. The Blessed Suffering
I Peter 3:13-4:19
13 And who is he who will harm you if you become followers of what is good? 14 But even if you should suffer for righteousness' sake, you are blessed. "And do not be afraid of their threats, nor be troubled." 15 But [a]sanctify [b]the Lord God in your hearts, and always be ready to give a defense to everyone who asks you a reason for the hope that is in you, with meekness and fear; 16 having a good conscience, that when they defame you as evildoers, those who revile your good conduct in Christ may be ashamed. 17 For it is better, if it is the will of God, to suffer for doing good than for doing evil.
Christ's Suffering and Ours
18 For Christ also suffered once for sins, the just for the unjust, that He might bring [c]us to God, being put to death in the flesh but made alive by the Spirit, 19 by whom also He went and preached to the spirits in prison, 20 who formerly were disobedient, [d]when once the Divine longsuffering waited in the days of Noah, while the ark was being prepared, in which a few, that is, eight souls, were saved through water. 21 There is also an antitype which now saves us—baptism (not the removal of the filth of the flesh, but the answer of a good conscience toward God), through the resurrection of Jesus Christ, 22 who has gone into heaven and is at the right hand of God, angels and authorities and powers having been made subject to Him.
Christ's Example to Be Followed
4 Therefore, since Christ suffered [e]for us in the flesh, arm yourselves also with the same mind, for he who has suffered in the flesh has ceased from sin, 2 that he no longer should live the rest of his time in the flesh for the lusts of men, but for the will of God. 3 For we have spent enough of our past [f]lifetime in doing the will of the Gentiles—when we walked in lewdness, lusts, drunkenness, revelries, drinking parties, and abominable idolatries. 4 In regard to these, they think it strange that you do not run with them in the same flood of dissipation, speaking evil of you. 5 They will give an account to Him who is ready to judge the living and the dead. 6 For this reason the gospel was preached also to those who are dead, that they might be judged according to men in the flesh, but live according to God in the spirit.
Serving for God's Glory
7 But the end of all things is at hand; therefore be serious and watchful in your prayers. 8 And above all things have fervent love for one another, for "love will cover a multitude of sins." 9 Be hospitable to one another without grumbling. 10 As each one has received a gift, minister it to one another, as good stewards of the manifold grace of God. 11 If anyone speaks, let him speak as the [g]oracles of God. If anyone ministers, let him do it as with the ability which God supplies, that in all things God may be glorified through Jesus Christ, to whom belong the glory and the [h]dominion forever and ever. Amen.
Suffering for God's Glory
12 Beloved, do not think it strange concerning the fiery trial which is to try you, as though some strange thing happened to you; 13 but rejoice to the extent that you partake of Christ's sufferings, that when His glory is revealed, you may also be glad with exceeding joy. 14 If you are [i]reproached for the name of Christ, blessed are you, for the Spirit of glory and of God rests upon you. [j]On their part He is blasphemed, but on your part He is glorified. 15 But let none of you suffer as a murderer, a thief, an evildoer, or as a [k]busybody in other people's matters. 16 Yet if anyone suffers as a Christian, let him not be ashamed, but let him glorify God in this [l]matter.
17 For the time has come for judgment to begin at the house of God; and if it begins with us first, what will be the end of those who do not obey the gospel of God? 18 Now
"If the righteous one is scarcely saved,
Where will the ungodly and the sinner appear?"
19 Therefore let those who suffer according to the will of God commit their souls to Him in doing good, as to a faithful Creator.
IV. The Company
Hebrews 10:19-25
19 Therefore, brethren, having boldness[a] to enter the Holiest by the blood of Jesus, 20 by a new and living way which He consecrated for us, through the veil, that is, His flesh, 21 and having a High Priest over the house of God, 22 let us draw near with a true heart in full assurance of faith, having our hearts sprinkled from an evil conscience and our bodies washed with pure water. 23 Let us hold fast the confession of our hope without wavering, for He who promised is faithful. 24 And let us consider one another in order to stir up love and good works, 25 not forsaking the assembling of ourselves together, as is the manner of some, but exhorting one another, and so much the more as you see the Day approaching.
John 17:20-23
20 "I do not pray for these alone, but also for those who [a]will believe in Me through their word; 21 that they all may be one, as You, Father, are in Me, and I in You; that they also may be one in Us, that the world may believe that You sent Me. 22 And the glory which You gave Me I have given them, that they may be one just as We are one: 23 I in them, and You in Me; that they may be made perfect in one, and that the world may know that You have sent Me, and have loved them as You have loved Me.