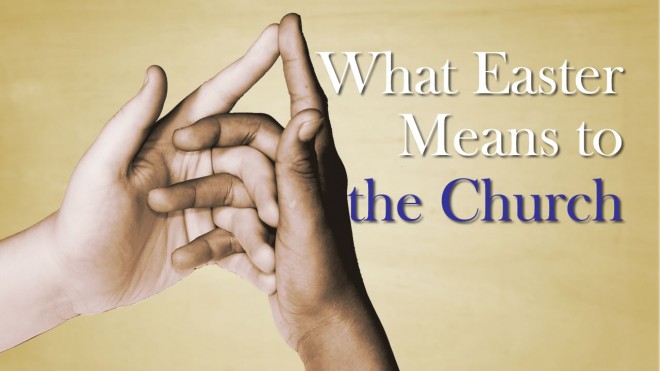 1. We have a Biblical mandate.
Therefore go and make disciples of all nations, baptizing them in the name of the Father and of the Son and of the Holy Spirit, and teaching them to obey everything I have commanded you. And surely I am with you always, to the very end of the age." Matthew 28:19
He said to them, "Go into all the world and preach the good news to all creation. Mark 16:15
Then he opened their minds so they could understand the Scriptures. He told them, "This is what is written: The Christ will suffer and rise from the dead on the third day, and repentance and forgiveness of sins will be preached in his name to all nations, beginning at Jerusalem. You are witnesses of these things. I am going to send you what my Father has promised; but stay in the city until you have been clothed with power from on high." Luke 24:45-49
He said to them: "It is not for you to know the times or dates the Father has set by his own authority. But you will receive power when the Holy Spirit comes on you; and you will be my witnesses in Jerusalem, and in all Judea and Samaria, and to the ends of the earth." Acts 1:7-8
2. We have a life-changing message.
"My prayer is not for them alone. I pray also for those who will believe in me through their message, that all of them may be one, Father, just as you are in me and I am in you. May they also be in us so that the world may believe that you have sent me. John 17:20
Those who accepted his message were baptized, and about three thousand were added to their number that day. Acts 2:41
But many who heard the message believed, and the number of men grew to about five thousand. Acts 4:4
But what does it say? "The word is near you; it is in your mouth and in your heart," that is, the word of faith we are proclaiming: That if you confess with your mouth, "Jesus is Lord," and believe in your heart that God raised him from the dead, you will be saved. For it is with your heart that you believe and are justified, and it is with your mouth that you confess and are saved. Romans 10:8-10
We always thank God, the Father of our Lord Jesus Christ, when we pray for you, because we have heard of your faith in Christ Jesus and of the love you have for all the saints– the faith and love that spring from the hope that is stored up for you in heaven and that you have already heard about in the word of truth, the gospel that has come to you. All over the world this gospel is bearing fruit and growing, just as it has been doing among you since the day you heard it and understood God's grace in all its truth. Colossians 1:3-6
That which was from the beginning, which we have heard, which we have seen with our eyes, which we have looked at and our hands have touched–this we proclaim concerning the Word of life. The life appeared; we have seen it and testify to it, and we proclaim to you the eternal life, which was with the Father and has appeared to us. We proclaim to you what we have seen and heard, so that you also may have fellowship with us. And our fellowship is with the Father and with his Son, Jesus Christ. We write this to make our joy complete. 1 John 1:1-4
3. We have a critical mission to accomplish.
He said to them, "Go into all the world and preach the good news to all creation. Whoever believes and is baptized will be saved, but whoever does not believe will be condemned. Mark 16:15-16
Whoever believes in him is not condemned, but whoever does not believe stands condemned already because he has not believed in the name of God's one and only Son. John 3:18
If anyone's name was not found written in the book of life, he was thrown into the lake of fire. Revelation 20:15
Every day they continued to meet together in the temple courts. They broke bread in their homes and ate together with glad and sincere hearts, praising God and enjoying the favor of all the people. And the Lord added to their number daily those who were being saved. Acts 2:46-47