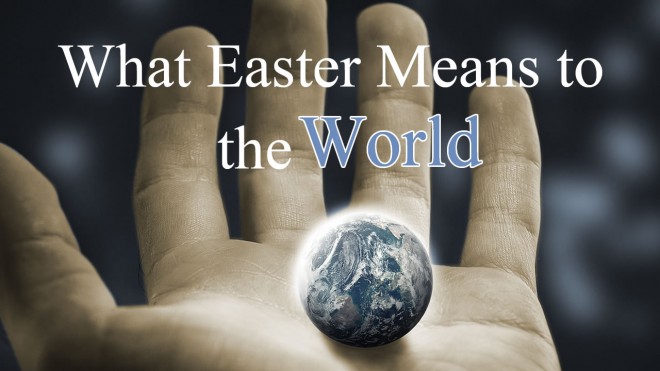 1. People have the choice to believe.
"For God so loved the world that he gave his one and only Son, that whoever believes in him shall not perish but have eternal life. For God did not send his Son into the world to condemn the world, but to save the world through him. Whoever believes in him is not condemned, but whoever does not believe stands condemned already because he has not believed in the name of God's one and only Son. John 3:16-18
A. Christ can heal our hurts from yesterday.
Jesus said, "Father, forgive them, for they do not know what they are doing." And they divided up his clothes by casting lots. Luke 23:34
Bear with each other and forgive whatever grievances you may have against one another. Forgive as the Lord forgave you. Colossians 3:13
B. Christ can give us hope for tomorrow.
Therefore do not worry about tomorrow, for tomorrow will worry about itself. Each day has enough trouble of its own. Matthew 6:34
And we know that in all things God works for the good of those who love him, who have been called according to his purpose. Romans 8:28
…being confident of this, that he who began a good work in you will carry it on to completion until the day of Christ Jesus. Philippians 1:6
C. Christ can give us help for today.
The thief comes only to steal and kill and destroy; I have come that they may have life, and have it to the full. John 10:10
No temptation has seized you except what is common to man. And God is faithful; he will not let you be tempted beyond what you can bear. But when you are tempted, he will also provide a way out so that you can stand up under it. 1 Corinthians 10:13
God is our refuge and strength, an ever-present help in trouble. Psalm 46:1
D. Christ can give us true eternal happiness forever.
"Do not let your hearts be troubled. Trust in God; trust also in me. In my Father's house are many rooms; if it were not so, I would have told you. I am going there to prepare a place for you. And if I go and prepare a place for you, I will come back and take you to be with me that you also may be where I am. John 14:1-3
He will wipe every tear from their eyes. There will be no more death or mourning or crying or pain, for the old order of things has passed away." Revelation 21:4
2. If We Choose Not to Believe
But if it is preached that Christ has been raised from the dead, how can some of you say that there is no resurrection of the dead? If there is no resurrection of the dead, then not even Christ has been raised. And if Christ has not been raised, our preaching is useless and so is your faith. More than that, we are then found to be false witnesses about God, for we have testified about God that he raised Christ from the dead. But he did not raise him if in fact the dead are not raised. For if the dead are not raised, then Christ has not been raised either. And if Christ has not been raised, your faith is futile; you are still in your sins. Then those also who have fallen asleep in Christ are lost. If only for this life we have hope in Christ, we are to be pitied more than all men. 1 Corinthians 15:12-19
There is no healing, no hope, no help, no eternal happiness.
Christ has risen, so why not believe?
But Christ has indeed been raised from the dead, the firstfruits of those who have fallen asleep. 1 Corinthians 15:20
After John was put in prison, Jesus went into Galilee, proclaiming the good news of God. "The time has come," he said. "The kingdom of God is near. Repent and believe the good news!" Mark 1:14-15