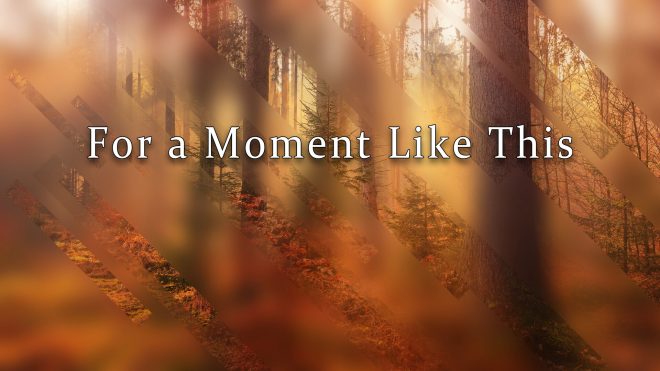 Perspective for this moment.
I Peter 2:1-12
Therefore, laying aside all malice, all deceit, hypocrisy, envy, and all evil speaking, as newborn babes, desire the pure milk of the word, that you may grow thereby, if indeed you have tasted that the Lord is gracious.
Coming to Him as to a living stone, rejected indeed by men, but chosen by God and precious, you also, as living stones, are being built up a spiritual house, a holy priesthood, to offer up spiritual sacrifices acceptable to God through Jesus Christ. Therefore it is also contained in the Scripture,
"Behold, I lay in Zion
A chief cornerstone, elect, precious,
And he who believes on Him will by no means be put to shame."
Therefore, to you who believe, He is precious; but to those who are disobedient,
"The stone which the builders rejected
Has become the chief cornerstone,"
and
"A stone of stumbling
And a rock of offense."
They stumble, being disobedient to the word, to which they also were appointed.
But you are a chosen generation, a royal priesthood, a holy nation, His own special people, that you may proclaim the praises of Him who called you out of darkness into His marvelous light; who once were not a people but are now the people of God, who had not obtained mercy but now have obtained mercy.
Beloved, I beg you as sojourners and pilgrims, abstain from fleshly lusts which war against the soul, having your conduct honorable among the Gentiles, that when they speak against you as evildoers, they may, by your good works which they observe, glorify God in the day of visitation.
I Corinthians 7:17-24
But as God has distributed to each one, as the Lord has called each one, so let him walk. And so I ordain in all the churches. Was anyone called while circumcised? Let him not become uncircumcised. Was anyone called while uncircumcised? Let him not be circumcised. Circumcision is nothing and uncircumcision is nothing, but keeping the commandments of God is what matters. Let each one remain in the same calling in which he was called. Were you called while a slave? Do not be concerned about it; but if you can be made free, rather use it. For he who is called in the Lord while a slave is the Lord's freedman. Likewise he who is called while free is Christ's slave. You were bought at a price; do not become slaves of men. Brethren, let each one remain with God in that state in which he was called.
II. Placed for this moment.
Matthew 14:22-33
Immediately Jesus made His disciples get into the boat and go before Him to the other side, while He sent the multitudes away. And when He had sent the multitudes away, He went up on the mountain by Himself to pray. Now when evening came, He was alone there. But the boat was now in the middle of the sea, tossed by the waves, for the wind was contrary.
Now in the fourth watch of the night Jesus went to them, walking on the sea. And when the disciples saw Him walking on the sea, they were troubled, saying, "It is a ghost!" And they cried out for fear.
But immediately Jesus spoke to them, saying, "Be of good cheer! It is I; do not be afraid."
And Peter answered Him and said, "Lord, if it is You, command me to come to You on the water."
So He said, "Come." And when Peter had come down out of the boat, he walked on the water to go to Jesus. But when he saw that the wind was boisterous, he was afraid; and beginning to sink he cried out, saying, "Lord, save me!"
And immediately Jesus stretched out His hand and caught him, and said to him, "O you of little faith, why did you doubt?" And when they got into the boat, the wind ceased.
Then those who were in the boat came and worshiped Him, saying, "Truly You are the Son of God."
Matthew 10:16-22
"Behold, I send you out as sheep in the midst of wolves. Therefore be wise as serpents and harmless as doves. But beware of men, for they will deliver you up to councils and scourge you in their synagogues. You will be brought before governors and kings for My sake, as a testimony to them and to the Gentiles. But when they deliver you up, do not worry about how or what you should speak. For it will be given to you in that hour what you should speak; for it is not you who speak, but the Spirit of your Father who speaks in you.
"Now brother will deliver up brother to death, and a father his child; and children will rise up against parents and cause them to be put to death. And you will be hated by all for My name's sake. But he who endures to the end will be saved.
III. Persistence for this moment.
Acts 4:13-35
Now when they saw the boldness of Peter and John, and perceived that they were uneducated and untrained men, they marveled. And they realized that they had been with Jesus. And seeing the man who had been healed standing with them, they could say nothing against it. But when they had commanded them to go aside out of the council, they conferred among themselves, saying, "What shall we do to these men? For, indeed, that a notable miracle has been done through them is evident to all who dwell in Jerusalem, and we cannot deny it. But so that it spreads no further among the people, let us severely threaten them, that from now on they speak to no man in this name."
So they called them and commanded them not to speak at all nor teach in the name of Jesus. But Peter and John answered and said to them, "Whether it is right in the sight of God to listen to you more than to God, you judge. For we cannot but speak the things which we have seen and heard." So when they had further threatened them, they let them go, finding no way of punishing them, because of the people, since they all glorified God for what had been done. For the man was over forty years old on whom this miracle of healing had been performed.
And being let go, they went to their own companions and reported all that the chief priests and elders had said to them. So when they heard that, they raised their voice to God with one accord and said: "Lord, You are God, who made heaven and earth and the sea, and all that is in them, who by the mouth of Your servant David have said:
'Why did the nations rage,
And the people plot vain things?
The kings of the earth took their stand,
And the rulers were gathered together
Against the Lord and against His Christ.'
"For truly against Your holy Servant Jesus, whom You anointed, both Herod and Pontius Pilate, with the Gentiles and the people of Israel, were gathered together to do whatever Your hand and Your purpose determined before to be done. Now, Lord, look on their threats, and grant to Your servants that with all boldness they may speak Your word, by stretching out Your hand to heal, and that signs and wonders may be done through the name of Your holy Servant Jesus."
And when they had prayed, the place where they were assembled together was shaken; and they were all filled with the Holy Spirit, and they spoke the word of God with boldness.
Now the multitude of those who believed were of one heart and one soul; neither did anyone say that any of the things he possessed was his own, but they had all things in common. And with great power the apostles gave witness to the resurrection of the Lord Jesus. And great grace was upon them all. Nor was there anyone among them who lacked; for all who were possessors of lands or houses sold them, and brought the proceeds of the things that were sold, and laid them at the apostles' feet; and they distributed to each as anyone had need.
Acts 7:54-8:8
When they heard these things they were cut to the heart, and they gnashed at him with their teeth. But he, being full of the Holy Spirit, gazed into heaven and saw the glory of God, and Jesus standing at the right hand of God, and said, "Look! I see the heavens opened and the Son of Man standing at the right hand of God!"
Then they cried out with a loud voice, stopped their ears, and ran at him with one accord; and they cast him out of the city and stoned him. And the witnesses laid down their clothes at the feet of a young man named Saul. And they stoned Stephen as he was calling on God and saying, "Lord Jesus, receive my spirit." Then he knelt down and cried out with a loud voice, "Lord, do not charge them with this sin." And when he had said this, he fell asleep.
Now Saul was consenting to his death.
At that time a great persecution arose against the church which was at Jerusalem; and they were all scattered throughout the regions of Judea and Samaria, except the apostles. And devout men carried Stephen to his burial, and made great lamentation over him.
As for Saul, he made havoc of the church, entering every house, and dragging off men and women, committing them to prison.
Therefore those who were scattered went everywhere preaching the word. Then Philip went down to the city of Samaria and preached Christ to them. And the multitudes with one accord heeded the things spoken by Philip, hearing and seeing the miracles which he did. For unclean spirits, crying with a loud voice, came out of many who were possessed; and many who were paralyzed and lame were healed. And there was great joy in that city.
IV. Prepared for this moment.
Ephesians 2:1-10
And you He made alive, who were dead in trespasses and sins, in which you once walked according to the course of this world, according to the prince of the power of the air, the spirit who now works in the sons of disobedience, among whom also we all once conducted ourselves in the lusts of our flesh, fulfilling the desires of the flesh and of the mind, and were by nature children of wrath, just as the others.
But God, who is rich in mercy, because of His great love with which He loved us, even when we were dead in trespasses, made us alive together with Christ (by grace you have been saved), and raised us up together, and made us sit together in the heavenly places in Christ Jesus, that in the ages to come He might show the exceeding riches of His grace in His kindness toward us in Christ Jesus. For by grace you have been saved through faith, and that not of yourselves; it is the gift of God, not of works, lest anyone should boast. For we are His workmanship, created in Christ Jesus for good works, which God prepared beforehand that we should walk in them.
I Peter 4:7-19
But the end of all things is at hand; therefore be serious and watchful in your prayers. And above all things have fervent love for one another, for "love will cover a multitude of sins." Be hospitable to one another without grumbling. As each one has received a gift, minister it to one another, as good stewards of the manifold grace of God. If anyone speaks, let him speak as the oracles of God. If anyone ministers, let him do it as with the ability which God supplies, that in all things God may be glorified through Jesus Christ, to whom belong the glory and the dominion forever and ever. Amen.
Beloved, do not think it strange concerning the fiery trial which is to try you, as though some strange thing happened to you; but rejoice to the extent that you partake of Christ's sufferings, that when His glory is revealed, you may also be glad with exceeding joy. If you are reproached for the name of Christ, blessed are you, for the Spirit of glory and of God rests upon you. On their part He is blasphemed, but on your part He is glorified. But let none of you suffer as a murderer, a thief, an evildoer, or as a busybody in other people's matters. Yet if anyone suffers as a Christian, let him not be ashamed, but let him glorify God in this matter.
For the time has come for judgment to begin at the house of God; and if it begins with us first, what will be the end of those who do not obey the gospel of God? Now
"If the righteous one is scarcely saved,
Where will the ungodly and the sinner appear?"
Therefore let those who suffer according to the will of God commit their souls to Him in doing good, as to a faithful Creator.