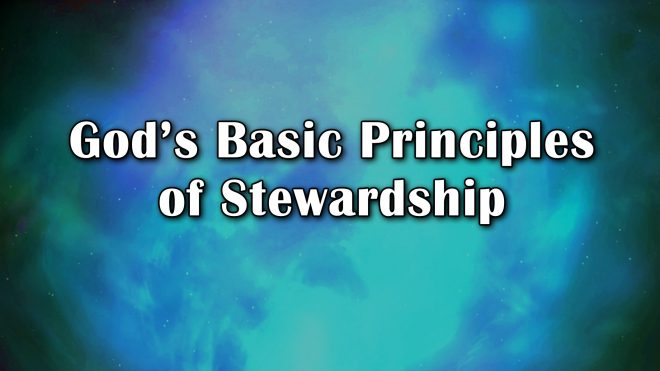 1. God owns it all.
1 The earth is the LORD's, and everything in it, the world, and all who live in it; Psalm 24:1
26 for, "The earth is the Lord's, and everything in it." 1 Corinthians 10:26
8 'The silver is mine and the gold is mine,' declares the LORD Almighty. Haggai 2:8
2. We own nothing.
21 and said: "Naked I came from my mother's womb, and naked I will depart.The LORD gave and the LORD has taken away; may the name of the LORD be praised." Job 1:21
7 For we brought nothing into the world, and we can take nothing out of it. Timothy 6:7
3. Everything we have is a gift from God.
29 Then God said, "I give you every seed-bearing plant on the face of the whole earth and every tree that has fruit with seed in it. They will be yours for food. Genesis 1:29
17 Every good and perfect gift is from above, coming down from the Father of the heavenly lights, who does not change like shifting shadows. James 1:17
3 Give us each day our daily bread. Luke 11:3
32 He who did not spare his own Son, but gave him up for us all—how will he not also, along with him, graciously give us all things? Romans 8:32
4. We are stewards of all God has entrusted us with.
2 Now it is required that those who have been given a trust must prove faithful. 1 Corinthians 4:2
10 Each of you should use whatever gift you have received to serve others, as faithful stewards of God's grace in its various forms. 1 Peter4:10
12 So then, each of us will give an account of ourselves to God. Romans14:12