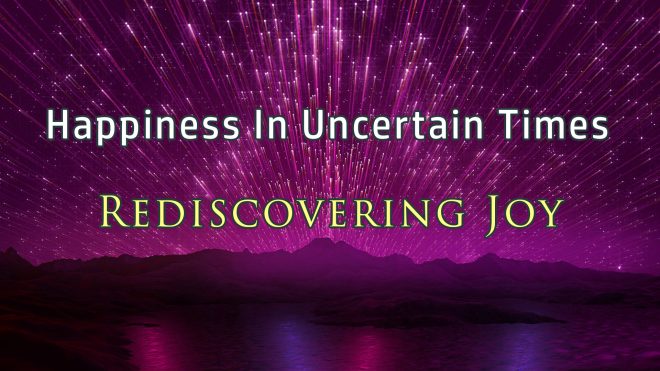 There is joy in a lifestyle of service.
Philippians 1:21-26
For to me, to live is Christ and to die is gain. 22 If I am to go on living in the body, this will mean fruitful labor for me. Yet what shall I choose? I do not know! 23 I am torn between the two: I desire to depart and be with Christ, which is better by far; 24 but it is more necessary for you that I remain in the body. 25 Convinced of this, I know that I will remain, and I will continue with all of you for your progress and joy in the faith, 26 so that through my being with you again your boasting in Christ Jesus will abound on account of me.
1 Peter 4:10
Each of you should use whatever gift you have received to serve others, as faithful stewards of God's grace in its various forms.
There is joy in a lifestyle of sharing.
Philippians 1:27
Whatever happens, conduct yourselves in a manner worthy of the gospel of Christ. Then, whether I come and see you or only hear about you in my absence, I will know that you stand firm in the one Spirit, striving together as one for the faith of the gospel…
Philippians 2:1-2
Therefore if you have any encouragement from being united with Christ, if any comfort from his love, if any common sharing in the Spirit, if any tenderness and compassion, 2 then make my joy complete by being like-minded, having the same love, being one in spirit and of one mind.
Ephesians 4:3
Make every effort to keep the unity of the Spirit through the bond of peace.
There is joy in a lifestyle of selflessness.
Philippians 2:3-8
Do nothing out of selfish ambition or vain conceit. Rather, in humility value others above yourselves, 4 not looking to your own interests but each of you to the interests of the others. 5 In your relationships with one another, have the same mindset as Christ Jesus: 6 Who, being in very nature God, did not consider equality with God something to be used to his own advantage; 7 rather, he made himself nothing by taking the very nature of a servant, being made in human likeness. 8 And being found in appearance as a man, he humbled himself by becoming obedient to death— even death on a cross!
James 3:13-18
13 Who is wise and understanding among you? Let them show it by their good life, by deeds done in the humility that comes from wisdom. 14 But if you harbor bitter envy and selfish ambition in your hearts, do not boast about it or deny the truth. 15 Such "wisdom" does not come down from heaven but is earthly, unspiritual, demonic. 16 For where you have envy and selfish ambition, there you find disorder and every evil practice. 17 But the wisdom that comes from heaven is first of all pure; then peace-loving, considerate, submissive, full of mercy and good fruit, impartial and sincere. 18 Peacemakers who sow in peace reap a harvest of righteousness.