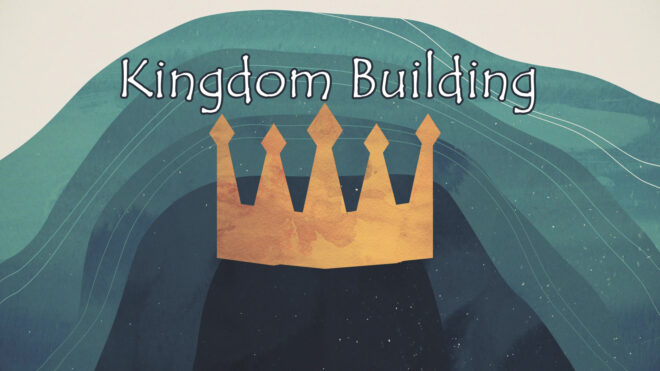 Our priority
Matthew 6:9-10
"This, then, is how you should pray: "'Our Father in heaven, hallowed be your name, 10 your kingdom come, your will be done, on earth as it is in heaven.
Matthew 6:33
But seek first his kingdom and his righteousness, and all these things will be given to you as well.
Matthew 28:18-20
Then Jesus came to them and said, "All authority in heaven and on earth has been given to me. 19 Therefore go and make disciples of all nations, baptizing them in the name of the Father and of the Son and of the Holy Spirit, 20 and teaching them to obey everything I have commanded you. And surely I am with you always, to the very end of the age."
Our partnership
Philippians 1:3-6
I thank my God every time I remember you. 4 In all my prayers for all of you, I always pray with joy 5 because of your partnership in the gospel from the first day until now, 6 being confident of this, that he who began a good work in you will carry it on to completion until the day of Christ Jesus.
Our practice
We evangelize
Acts 1:8
But you will receive power when the Holy Spirit comes on you; and you will be my witnesses in Jerusalem, and in all Judea and Samaria, and to the ends of the earth."
We disciple and develop leaders.
Jesus called his disciples.
Luke 16:13
When morning came, he called his disciples to him and chose twelve of them, whom he also designated apostles:
Jesus taught his disciples
Luke 11:1
One day Jesus was praying in a certain place. When he finished, one of his disciples said to him, "Lord, teach us to pray, just as John taught his disciples."
Jesus sent the disciples out
Matthew 10:1
Jesus called his twelve disciples to him and gave them authority to drive out impure spirits and to heal every disease and sickness.
John 20:21
Again Jesus said, "Peace be with you! As the Father has sent me, I am sending you."
We plant new churches
Matthew 16:18
And I tell you that you are Peter,[a] and on this rock I will build my church, and the gates of Hades[b] will not overcome it.
Romans 15:20
It has always been my ambition to preach the gospel where Christ was not known, so that I would not be building on someone else's foundation.
Ephesians 2:20
Consequently, you are no longer foreigners and strangers, but fellow citizens with God's people and also members of his household, 20 built on the foundation of the apostles and prophets, with Christ Jesus himself as the chief cornerstone.
Our pleasure
Acts 2:41-47
Those who accepted his message were baptized, and about three thousand were added to their number that day. 42 They devoted themselves to the apostles' teaching and to fellowship, to the breaking of bread and to prayer. 43 Everyone was filled with awe at the many wonders and signs performed by the apostles. 44 All the believers were together and had everything in common. 45 They sold property and possessions to give to anyone who had need. 46 Every day they continued to meet together in the temple courts. They broke bread in their homes and ate together with glad and sincere hearts, 47 praising God and enjoying the favor of all the people. And the Lord added to their number daily those who were being saved.
Philippians 2:9-11
Therefore God exalted him to the highest place and gave him the name that is above every name, 10 that at the name of Jesus every knee should bow, in heaven and on earth and under the earth,11 and every tongue acknowledge that Jesus Christ is Lord, to the glory of God the Father.