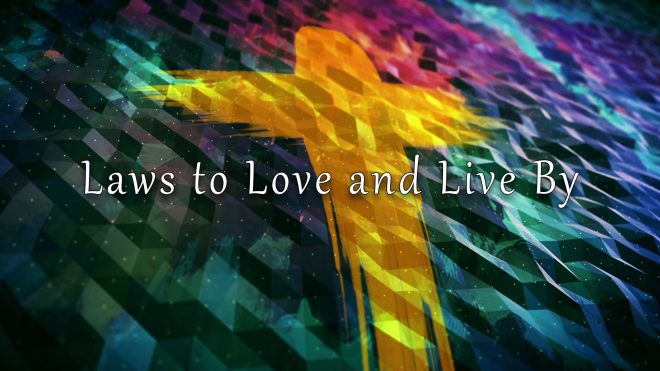 The precept, principle, penalty and the person of God.
Exodus 20:17
"You shall not covet your neighbor's house. You shall not covet your neighbor's wife, or his male or female servant, his ox or donkey, or anything that belongs to your neighbor."
The deception of coveting.
1 John 2:15-17
Do not love the world or anything in the world. If anyone loves the world, love for the Father[a] is not in them. 16 For everything in the world—the lust of the flesh, the lust of the eyes, and the pride of life—comes not from the Father but from the world. 17 The world and its desires pass away, but whoever does the will of God lives forever.
Colossians 3:5-6
Put to death, therefore, whatever belongs to your earthly nature: sexual immorality, impurity, lust, evil desires and greed, which is idolatry. 6 Because of these, the wrath of God is coming.
Mark 7:20-23
He went on: "What comes out of a person is what defiles them. 21 For it is from within, out of a person's heart, that evil thoughts come—sexual immorality, theft, murder, 22 adultery, greed, malice, deceit, lewdness, envy, slander, arrogance, and folly. 23 All these evils come from inside and defile a person."
The dangers of coveting.
Luke 12:13-16
Someone in the crowd said to him, "Teacher, tell my brother to divide the inheritance with me." 14 Jesus replied, "Man, who appointed me a judge or an arbiter between you?" 15 Then he said to them, "Watch out! Be on your guard against all kinds of greed; life does not consist in an abundance of possessions." 16 And he told them this parable: "The ground of a certain rich man yielded an abundant harvest.
Psalm 10:1-6
Why, LORD, do you stand far off? Why do you hide yourself in times of trouble? 2 In his arrogance the wicked man hunts down the weak, who are caught in the schemes he devises. 3 He boasts about the cravings of his heart; he blesses the greedy and reviles the LORD. 4 In his pride the wicked man does not seek him; in all his thoughts there is no room for God. 5 His ways are always prosperous; your laws are rejected by him; he sneers at all his enemies. 6 He says to himself, "Nothing will ever shake me." He swears, "No one will ever do me harm."
What we don't think about: Giving and God
Covetousness leads us:
• To be self-centered
• To live independently from God
• To ingratitude and dissatisfaction
• To forget to appreciate God's generosity
Defeating covetousness
Romans 7:8-9
But sin, seizing the opportunity afforded by the commandment, produced in me every kind of coveting. For apart from the law, sin was dead. 9 Once I was alive apart from the law; but when the commandment came, sin sprang to life and I died.
Romans 7:24-25
What a wretched man I am! Who will rescue me from this body that is subject to death? 25 Thanks be to God, who delivers me through Jesus Christ our Lord!
Romans 10:9-10
If you declare with your mouth, "Jesus is Lord," and believe in your heart that God raised him from the dead, you will be saved. 10 For it is with your heart that you believe and are justified, and it is with your mouth that you profess your faith and are saved.
Matthew 6:33
But seek first his kingdom and his righteousness, and all these things will be given to you as well.
Colossians 3:1-4
Since, then, you have been raised with Christ, set your hearts on things above, where Christ is, seated at the right hand of God. 2 Set your minds on things above, not on earthly things. 3 For you died, and your life is now hidden with Christ in God. 4 When Christ, who is your life, appears, then you also will appear with him in glory.
• Recognize your covetousness
• Repent of your covetousness
• Release your desires and possessions to God for His use and His glory
We are experiencing technical difficulties with our YouTube stream
Please consider viewing our Facebook stream below