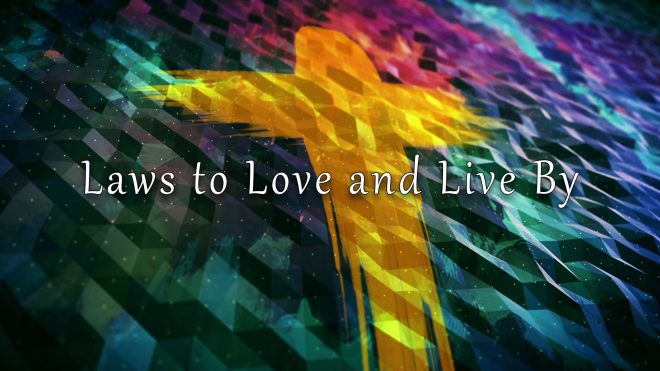 Exodus 20:1-3
1 And God spoke all these words: 2 "I am the LORD your God, who brought you out of Egypt, out of the land of slavery. 3 "You shall have no other gods before me.
Why worship God alone?
A. The nature of God
Psalm 115:1-3
1 Not to us, LORD, not to us but to your name be the glory, because of your love and faithfulness. 2 Why do the nations say, "Where is their God?" 3 Our God is in heaven; he does whatever pleases him.
Exodus 3:14
14 God said to Moses, "I AM WHO I AM. This is what you are to say to the Israelites: 'I AM has sent me to you.'"
B. The nature of man
Genesis 1:26-27
26 Then God said, "Let us make mankind in our image, in our likeness, so that they may rule over the fish in the sea and the birds in the sky, over the livestock and all the wild animals, and over all the creatures that move along the ground." 27 So God created mankind in his own image, in the image of God he created them; male and female he created them.
Genesis 3:4-5
4 "You will not certainly die," the serpent said to the woman. 5 "For God knows that when you eat from it your eyes will be opened, and you will be like God, knowing good and evil."
Romans 1:18 (See 18-32)
18 The wrath of God is being revealed from heaven against all the godlessness and wickedness of people, who suppress the truth by their wickedness, 19 since what may be known about God is plain to them, because God has made it plain to them. …
C. The nature of idols
Psalm 115:4-8
4 But their idols are silver and gold, made by human hands. 5 They have mouths, but cannot speak, eyes, but cannot see. 6 They have ears, but cannot hear, noses, but cannot smell. 7 They have hands, but cannot feel, feet, but cannot walk, nor can they utter a sound with their throats. 8 Those who make them will be like them, and so will all who trust in them.
Psalm 106:36
36 They worshiped their idols, which became a snare to them.
Habakuk 2:18-20
18"Of what value is an idol carved by a craftsman? Or an image that teaches lies? For the one who makes it trusts in his own creation; he makes idols that cannot speak. 19 Woe to him who says to wood, 'Come to life!' Or to lifeless stone, 'Wake up!' Can it give guidance? It is covered with gold and silver; there is no breath in it." 20 The LORD is in his holy temple; let all the earth be silent before him.
Jesus' teaching on idols
Matthew 4:10
10 Jesus said to him, "Away from me, Satan! For it is written: 'Worship the Lord your God, and serve him only.'"
Matthew 6:24
24 "No one can serve two masters. Either you will hate the one and love the other, or you will be devoted to the one and despise the other. You cannot serve both God and money.
Matthew 11:28-30
28 "Come to me, all you who are weary and burdened, and I will give you rest. 29 Take my yoke upon you and learn from me, for I am gentle and humble in heart, and you will find rest for your souls. 30 For my yoke is easy and my burden is light."