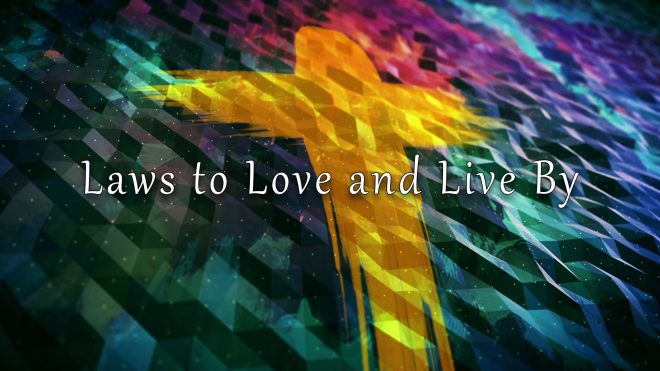 1. The precept, principle, penalty, and person of God
Exodus 20:77
"You shall not misuse the name of the LORD your God, for the LORD will not hold anyone guiltless who misuses his name.
John 4:24
God is spirit, and his worshipers must worship in the Spirit and in truth."
Matthew 22:37
Jesus replied: "'Love the Lord your God with all your heart and with all your soul and with all your mind.'2. The misuse of God's name in language and lifestyle
A. What is misuse? The lowering of purpose
B. When we misuse God's name
Matthew 12:36
But I tell you that everyone will have to give account on the day of judgment for every empty word they have spoken.
James 1:19
My dear brothers and sisters, take note of this: Everyone should be quick to listen, slow to speak and slow to become angry,
Ephesians 4:26
"In your anger do not sin": Do not let the sun go down while you are still angry,
C. How we misuse God's name
1. Carelessness
Matthew 12:36
But I tell you that everyone will have to give account on the day of judgment for every empty word they have spoken.
2. False promises
Matthew 5:34
But I tell you, do not swear an oath at all: either by heaven, for it is God's throne;
Matthew 23:22
And anyone who swears by heaven swears by God's throne and by the one who sits on it.
Leviticus 5:44
or if anyone thoughtlessly takes an oath to do anything, whether good or evil (in any matter one might carelessly swear about) even though they are unaware of it, but then they learn of it and realize their guilt
3. Phony spirituality
Matthew 6:5-8
"And when you pray, do not be like the hypocrites, for they love to pray standing in the synagogues and on the street corners to be seen by others. Truly I tell you, they have received their reward in full. 6 But when you pray, go into your room, close the door and pray to your Father, who is unseen. Then your Father, who sees what is done in secret, will reward you. 7 And when you pray, do not keep on babbling like pagans, for they think they will be heard because of their many words. 8 Do not be like them, for your Father knows what you need before you ask him.
D. The effects of misuse in our language and lifestyle
1. Neutralizes our testimony and witness
2. Loss of reward. The lost will have a reluctance to trust God.
3. Some of the proper uses of God's name
A. Respectfully and Reverently
Psalm 8:1
LORD, our Lord,how majestic is your name in all the earth! You have set your glory in the heavens.
B. Lovingly and adoringly
Psalm 18:1-3
I love you, LORD, my strength. 2 The LORD is my rock, my fortress and my deliverer; my God is my rock, in whom I take refuge, my shield and the horn of my salvation, my stronghold. 3 I called to the LORD, who is worthy of praise, and I have been saved from my enemies.
Matthew 6:9-10
"This, then, is how you should pray: "'Our Father in heaven, hallowed be your name,10 your kingdom come, your will be done, on earth as it is in heaven.
C. Powerfully
Psalm 20:7
Some trust in chariots and some in horses, but we trust in the name of the LORD our God.
D. Joyously with praise
Psalm 113:2
Let the name of the LORD be praised, both now and forevermore.
E. Confidently in prayer
John 16:23-24
In that day you will no longer ask me anything. Very truly I tell you, my Father will give you whatever you ask in my name. 24 Until now you have not asked for anything in my name. Ask and you will receive, and your joy will be complete.
F. Redemptively for salvation
Romans 10:13
for, "Everyone who calls on the name of the Lord will be saved."