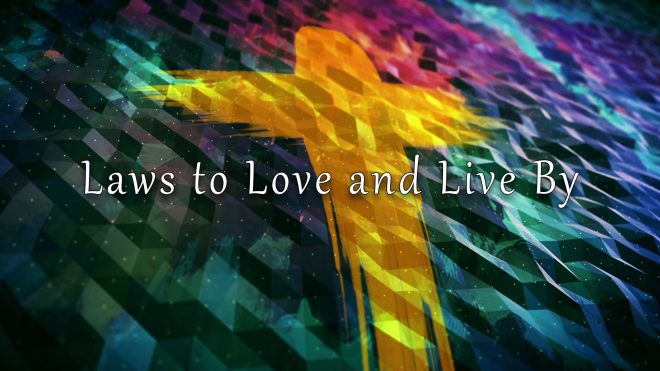 The precept, principle, and the person of God.
Exodus 20:13
13 "You shall not murder.
Genesis 1:26-27
26 Then God said, "Let us make mankind in our image, in our likeness, so that they may rule over the fish in the sea and the birds in the sky, over the livestock and all the wild animals, and over all the creatures that move along the ground." 27 So God created mankind in his own image, in the image of God he created them; male and female he created them.
Genesis 9:6
6 Whoever sheds human blood, by humans shall their blood be shed; for in the image of God has God made mankind.
John 3:16-17
16 For God so loved the world that he gave his one and only Son, that whoever believes in him shall not perish but have eternal life. 17 For God did not send his Son into the world to condemn the world, but to save the world through him.
The teachings of Jesus
Matthew 5:21-22
21 "You have heard that it was said to the people long ago, 'You shall not murder, and anyone who murders will be subject to judgment.' 22 But I tell you that anyone who is angry with a brother or sister will be subject to judgment. Again, anyone who says to a brother or sister, 'Raca,' is answerable to the court. And anyone who says, 'You fool!' will be in danger of the fire of hell."
Biblical Examples
Cain and Able, David and Urriah, Jesus and the Pharisees
Protecting your heart from evil
Ephesians 4:31
31 Get rid of all bitterness, rage and anger, brawling and slander, along with every form of malice.
Galatians 5:16-18
16 So I say, walk by the Spirit, and you will not gratify the desires of the flesh. 17 For the flesh desires what is contrary to the Spirit, and the Spirit what is contrary to the flesh. They are in conflict with each other, so that you are not to do whatever you want. 18 But if you are led by the Spirit, you are not under the law.
Galatians 3:23
23 Before the coming of this faith, we were held in custody under the law, locked up until the faith that was to come would be revealed.
Psalm 139:23-24
23 Search me, God, and know my heart; test me and know my anxious thoughts. 24 See if there is any offensive way in me, and lead me in the way everlasting.