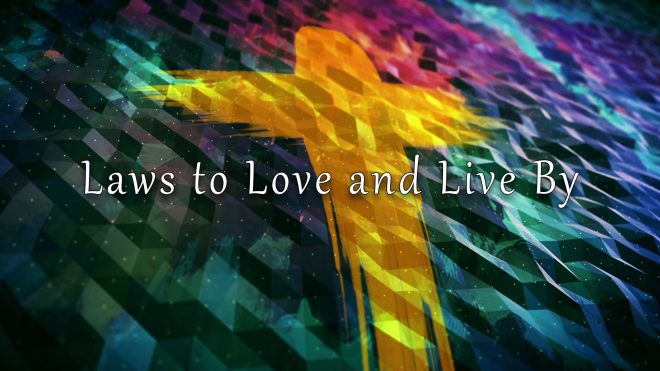 You Shall Not Steal
The percept, principle, penalty, and person of God.
Exodus 20:15
15 You shall not steal.
The root cause of taking what's not yours is greed.
1 Timothy 6:6-10
6 But godliness with contentment is great gain. 7 For we brought nothing into the world, and we can take nothing out of it. 8 But if we have food and clothing, we will be content with that. 9 Those who want to get rich fall into temptation and a trap and into many foolish and harmful desires that plunge people into ruin and destruction. 10 For the love of money is a root of all kinds of evil. Some people, eager for money, have wandered from the faith and pierced themselves with many griefs.
Warnings from Jesus about greed.
Matthew 6:19-24
19 "Do not store up for yourselves treasures on earth, where moths and vermin destroy, and where thieves break in and steal. 20 But store up for yourselves treasures in heaven, where moths and vermin do not destroy, and where thieves do not break in and steal. 21 For where your treasure is, there your heart will be also. 22 "The eye is the lamp of the body. If your eyes are healthy, your whole body will be full of light. 23 But if your eyes are unhealthy, your whole body will be full of darkness. If then the light within you is darkness, how great is that darkness! 24 "No one can serve two masters. Either you will hate the one and love the other, or you will be devoted to the one and despise the other. You cannot serve both God and money.
John 10:10
10 The thief comes only to steal and kill and destroy; I have come that they may have life, and have it to the full.
Ways of stealing
Stealing from your neighbor.
Leviticus 6:2-3
2 "If anyone sins and is unfaithful to the LORD by deceiving a neighbor about something entrusted to them or left in their care or about something stolen, or if they cheat their neighbor, 3 or if they find lost property and lie about it, or if they swear falsely about any such sin that people may commit…
Stealing from your employee or employer.
Leviticus 19:12-13
12 "'Do not swear falsely by my name and so profane the name of your God. I am the LORD. 13 "'Do not defraud or rob your neighbor. "'Do not hold back the wages of a hired worker overnight.
James 5:1-4
Now listen, you rich people, weep and wail because of the misery that is coming on you. 2 Your wealth has rotted, and moths have eaten your clothes. 3 Your gold and silver are corroded. Their corrosion will testify against you and eat your flesh like fire. You have hoarded wealth in the last days. 4 Look! The wages you failed to pay the workers who mowed your fields are crying out against you. The cries of the harvesters have reached the ears of the Lord Almighty.
Stealing from your government.
Romans 13:5-7
5 Therefore, it is necessary to submit to the authorities, not only because of possible punishment but also as a matter of conscience. 6 This is also why you pay taxes, for the authorities are God's servants, who give their full time to governing. 7 Give to everyone what you owe them: If you owe taxes, pay taxes; if revenue, then revenue; if respect, then respect; if honor, then honor.
Stealing from your God.
Malachi 3:8-11
"Will a mere mortal rob God? Yet you rob me. "But you ask, 'How are we robbing you?' "In tithes and offerings. 9 You are under a curse—your whole nation—because you are robbing me. 10 Bring the whole tithe into the storehouse, that there may be food in my house. Test me in this," says the LORD Almighty, "and see if I will not throw open the floodgates of heaven and pour out so much blessing that there will not be room enough to store it. 11 I will prevent pests from devouring your crops, and the vines in your fields will not drop their fruit before it is ripe," says the LORD Almighty.
Ways to wealth
Work, Invest, Gifts and Inheritance
The transformed heart, from a taker to a giver.
Ephesians 4:28
28 Anyone who has been stealing must steal no longer, but must work, doing something useful with their own hands, that they may have something to share with those in need.
Luke 19:8-10
8 But Zacchaeus stood up and said to the Lord, "Look, Lord! Here and now I give half of my possessions to the poor, and if I have cheated anybody out of anything, I will pay back four times the amount." 9 Jesus said to him, "Today salvation has come to this house, because this man, too, is a son of Abraham. 10 For the Son of Man came to seek and to save the lost."