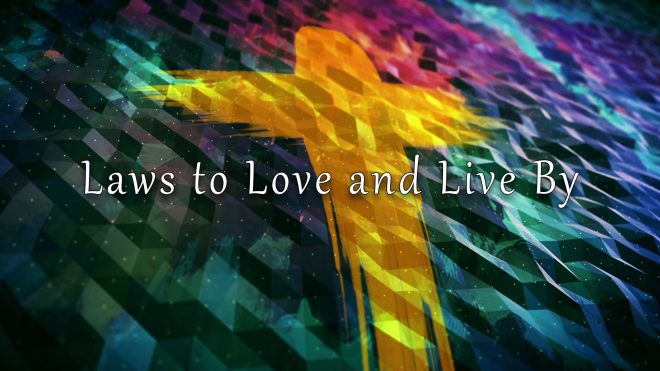 The precept, principle, penalty, and person of God.
Exodus 20: 16
You shall not give false testimony against your neighbor.
Proverbs 12:22
The LORD detests lying lips, but he delights in people who are trustworthy.
Proverbs 6:16-19
There are six things the LORD hates, seven that are detestable to him:17 haughty eyes, a lying tongue, hands that shed innocent blood,18 a heart that devises wicked schemes, feet that are quick to rush into evil,19 a false witness who pours out lies and a person who stirs up conflict in the community.
Hebrews 6:18
God did this so that, by two unchangeable things in which it is impossible for God to lie, we who have fled to take hold of the hope set before us may be greatly encouraged.
Numbers 23:19
God is not human, that he should lie, not a human being, that he should change his mind. Does he speak and then not act? Does he promise and not fulfill?
Titus 1:1-2
Paul, a servant of God and an apostle of Jesus Christ to further the faith of God's elect and their knowledge of the truth that leads to godliness— 2 in the hope of eternal life, which God, who does not lie, promised before the beginning of time,
Romans 3:4
Not at all! Let God be true, and every human being a liar. As it is written: "So that you may be proved right when you speak and prevail when you judge."
When we lie, we are in league with Satan.
John 8:44
You belong to your father, the devil, and you want to carry out your father's desires. He was a murderer from the beginning, not holding to the truth, for there is no truth in him. When he lies, he speaks his native language, for he is a liar and the father of lies.
Revelation 12:10
Then I heard a loud voice in heaven say: "Now have come the salvation and the power and the kingdom of our God, and the authority of his Messiah.
For the accuser of our brothers and sisters, who accuses them before our God day and night, has been hurled down.
1 Peter 5:8
Be alert and of sober mind. Your enemy the devil prowls around like a roaring lion looking for someone to devour.
When we are truthful, we are in league with God.
Colossians 3:9-10
Do not lie to each other, since you have taken off your old self with its practices 10 and have put on the new self, which is being renewed in knowledge in the image of its Creator.
Ephesians 4:15-25
Instead, speaking the truth in love, we will grow to become in every respect the mature body of him who is the head, that is, Christ. 16 From him the whole body, joined and held together by every supporting ligament, grows and builds itself up in love, as each part does its work. 17 So I tell you this, and insist on it in the Lord, that you must no longer live as the Gentiles do, in the futility of their thinking. 18 They are darkened in their understanding and separated from the life of God because of the ignorance that is in them due to the hardening of their hearts. 19 Having lost all sensitivity, they have given themselves over to sensuality so as to indulge in every kind of impurity, and they are full of greed. 20 That, however, is not the way of life you learned 21 when you heard about Christ and were taught in him in accordance with the truth that is in Jesus. 22 You were taught, with regard to your former way of life, to put off your old self, which is being corrupted by its deceitful desires; 23 to be made new in the attitude of your minds; 24 and to put on the new self, created to be like God in true righteousness and holiness. 25 Therefore each of you must put off falsehood and speak truthfully to your neighbor, for we are all members of one body.
Benefits of telling the truth.
Proverbs 10:9-12
Whoever walks in integrity walks securely, but whoever takes crooked paths will be found out. 10 Whoever winks maliciously causes grief, and a chattering fool comes to ruin.11 The mouth of the righteous is a fountain of life, but the mouth of the wicked conceals violence.12 Hatred stirs up conflict, but love covers over all wrongs.
Luke 16:10
Whoever can be trusted with very little can also be trusted with much, and whoever is dishonest with very little will also be dishonest with much.
1 Peter 3:10
For, "Whoever would love life and see good days must keep their tongue from evil and their lips from deceitful speech."
God forgives and helps liars who turn away from lying.
1 John 1:9
If we confess our sins, he is faithful and just and will forgive us our sins and purify us from all unrighteousness.
Romans 5:8
But God demonstrates his own love for us in this: While we were still sinners, Christ died for us.
1 Timothy 1:15
Here is a trustworthy saying that deserves full acceptance: Christ Jesus came into the world to save sinners—of whom I am the worst.
Philippians 4:13
I can do all this through him who gives me strength.
1 Corinthians 10:13
No temptation has overtaken you except what is common to mankind. And God is faithful; he will not let you be tempted[b] beyond what you can bear. But when you are tempted, he will also provide a way out so that you can endure it.
Proverbs 3:5-6
Trust in the LORD with all your heart and lean not on your own understanding; 6 in all your ways submit to him, and he will make your paths straight.