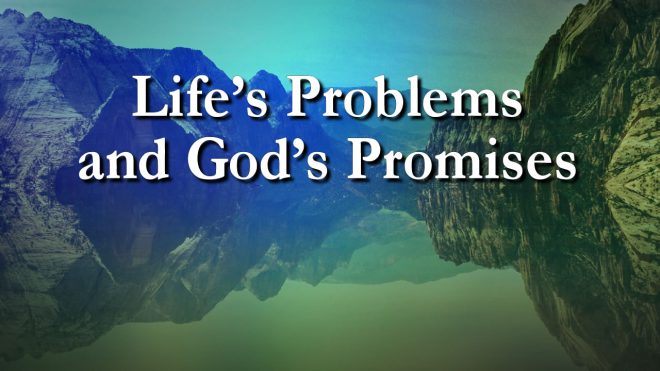 1. Even when you love God, life will not be easy.
Then the LORD said to Satan, "Have you considered my servant Job? There is no one on earth like him; he is blameless and upright, a man who fears God and shuns evil." Job 1:8
James, a servant of God and of the Lord Jesus Christ, To the twelve tribes scattered among the nations: Greetings. Consider it pure joy, my brothers and sisters, whenever you face trials of many kinds, because you know that the testing of your faith produces perseverance. Let perseverance finish its work so that you may be mature and complete, not lacking anything. James 1:1-4
"If you love me, keep my commands. And I will ask the Father, and he will give you another advocate to help you and be with you forever— the Spirit of truth. The world cannot accept him, because it neither sees him nor knows him. But you know him, for he lives with you and will be in you. I will not leave you as orphans; I will come to you. John 14:15-18
God's promise: I will be with you.
2. Even when you serve God, life will not be easy.
No one will be able to stand against you all the days of your life. As I was with Moses, so I will be with you; I will never leave you nor forsake you. Joshua 1:5
Therefore go and make disciples of all nations, baptizing them in the name of the Father and of the Son and of the Holy Spirit, and teaching them to obey everything I have commanded you. And surely I am with you always, to the very end of the age." Matthew 28:19-20
God's promise: I will never leave you.
3. Even when you sacrifice for other's, life will not be easy.
For it is better, if it is God's will, to suffer for doing good than for doing evil. For Christ also suffered once for sins, the righteous for the unrighteous, to bring you to God. He was put to death in the body but made alive in the Spirit. 1 Peter 3:17-18
And we know that in all things God works for the good of those who love him, who have been called according to his purpose. Romans 8:28
Grace and peace to you from God our Father and the Lord Jesus Christ. Praise be to the God and Father of our Lord Jesus Christ, the Father of compassion and the God of all comfort, who comforts us in all our troubles, so that we can comfort those in any trouble with the comfort we ourselves receive from God. For just as we share abundantly in the sufferings of Christ, so also our comfort abounds through Christ. 2 Corinthians 1:2-5
…but those who hope in the LORD will renew their strength. They will soar on wings like eagles; they will run and not grow weary, they will walk and not be faint. Isaiah 40:31
God's promise: I will supply what you need.