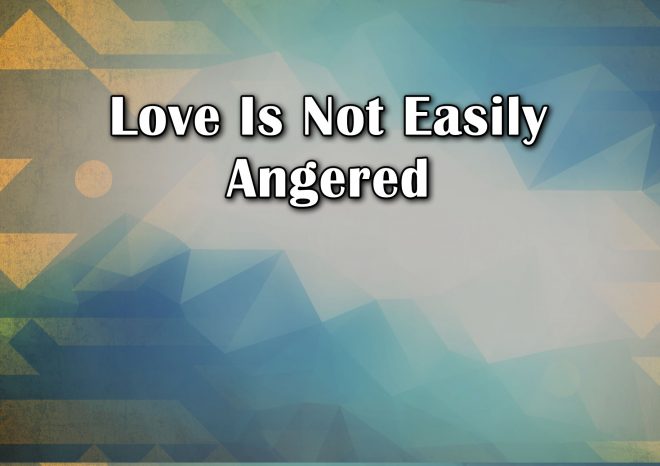 1. Anger is a God given emotion.
25 Therefore each of you must put off falsehood and speak truthfully to your neighbor, for we are all members of one body. 26 "In your anger do not sin" : Do not let the sun go down while you are still angry, Ephesians 4:25-26
5 He looked around at them in anger and, deeply distressed at their stubborn hearts, said to the man, "Stretch out your hand." He stretched it out, and his hand was completely restored. Mark 3:5
15 For we do not have a high priest who is unable to empathize with our weaknesses, but we have one who has been tempted in every way, just as we are—yet he did not sin. Hebrews 4:15
19 My dear brothers and sisters, take note of this: Everyone should be quick to listen, slow to speak and slow to become angry, James 1:19
15 But you, Lord, are a compassionate and gracious God, slow to anger, abounding in love and faithfulness. Psalm 86:15
2. Ask yourself the why question.
6 Then the LORD said to Cain, "Why are you angry? Why is your face downcast? 7 If you do what is right, will you not be accepted? But if you do not do what is right, sin is crouching at your door; it desires to have you, but you must rule over it." Genesis 4:6-7
Roots of anger: Hurt, Worry, Fear
3. Appropriately managing your anger.
A. Realize it can be controlled.
11 A person's wisdom yields patience; it is to one's glory to overlook an offense. Proverbs 19:11
B. Remember the cost of your anger.
29 Whoever is patient has great understanding, but one who is quick-tempered displays folly. Proverbs 14:29
C. Reflect before you act.
1 A gentle answer turns away wrath, but a harsh word stirs up anger. Proverbs 15:1
D. Release your anger responsibly.
3 Set a guard over my mouth, LORD; keep watch over the door of my lips. Psalm 141:3
E. Re-pattern your anger.
2 Do not conform to the pattern of this world, but be transformed by the renewing of your mind. Then you will be able to test and approve what God's will is—his good, pleasing and perfect will. Romans 12:2
F. Rely on God's help.
34 You brood of vipers, how can you who are evil say anything good? For the mouth speaks what the heart is full of. Matthew 12:34
10 Create in me a pure heart, O God, and renew a steadfast spirit within me. Psalm 51:10