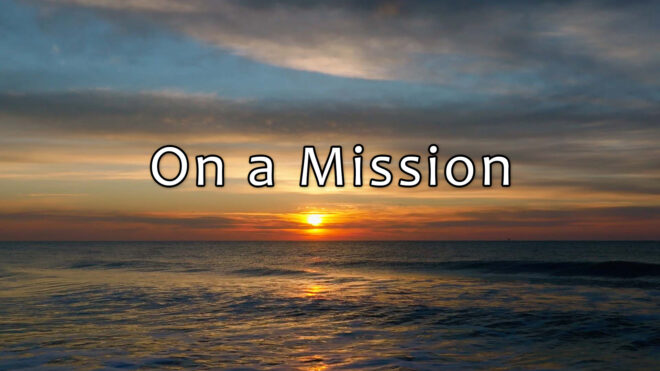 I. What you are called to be is more important than what you are called
I Corinthians 3:1-11
1 And I, brethren, could not speak to you as to spiritual people but as to carnal, as to babes in Christ. 2 I fed you with milk and not with solid food; for until now you were not able to receive it, and even now you are still not able; 3 for you are still carnal. For where there are envy, strife, and divisions among you, are you not carnal and behaving like mere men? 4 For when one says, "I am of Paul," and another, "I am of Apollos," are you not carnal? 5 Who then is Paul, and who is Apollos, but ministers through whom you believed, as the Lord gave to each one? 6 I planted, Apollos watered, but God gave the increase. 7 So then neither he who plants is anything, nor he who waters, but God who gives the increase. 8 Now he who plants and he who waters are one, and each one will receive his own reward according to his own labor. 9 For we are God's fellow workers; you are God's field, you are God's building. 10 According to the grace of God which was given to me, as a wise master builder I have laid the foundation, and another builds on it. But let each one take heed how he builds on it. 11 For no other foundation can anyone lay than that which is laid, which is Jesus Christ.
II. The Mission
Matthew 28:18-20
18 And Jesus came and spoke to them, saying, "All authority has been given to Me in heaven and on earth. 19 Go therefore and make disciples of all the nations, baptizing them in the name of the Father and of the Son and of the Holy Spirit, 20 teaching them to observe all things that I have commanded you; and lo, I am with you always, even to the end of the age." Amen.
Mark 16:14-16
14 Later He appeared to the eleven as they sat at the table; and He rebuked their unbelief and hardness of heart, because they did not believe those who had seen Him after He had risen. 15 And He said to them, "Go into all the world and preach the gospel to every creature. 16 He who believes and is baptized will be saved; but he who does not believe will be condemned.
Luke 24:44-48
44 Then He said to them, "These are the words which I spoke to you while I was still with you, that all things must be fulfilled which were written in the Law of Moses and the Prophets and the Psalms concerning Me." 45 And He opened their understanding, that they might comprehend the Scriptures. 46 Then He said to them, "Thus it is written, and thus it was necessary for the Christ to suffer and to rise from the dead the third day, 47 and that repentance and remission of sins should be preached in His name to all nations, beginning at Jerusalem. 48 And you are witnesses of these things.
Acts 1:4-8
4 And being assembled together with them, He commanded them not to depart from Jerusalem, but to wait for the Promise of the Father, "which," He said, "you have heard from Me; 5 for John truly baptized with water, but you shall be baptized with the Holy Spirit not many days from now." 6 Therefore, when they had come together, they asked Him, saying, "Lord, will You at this time restore the kingdom to Israel?" 7 And He said to them, "It is not for you to know times or seasons which the Father has put in His own authority. 8 But you shall receive power when the Holy Spirit has come upon you; and you shall be witnesses to Me in Jerusalem, and in all Judea and Samaria, and to the end of the earth."
III. Lost and Found
Luke 19:1-10
19 Then Jesus entered and passed through Jericho. 2 Now behold, there was a man named Zacchaeus who was a chief tax collector, and he was rich. 3 And he sought to see who Jesus was, but could not because of the crowd, for he was of short stature. 4 So he ran ahead and climbed up into a sycamore tree to see Him, for He was going to pass that way. 5 And when Jesus came to the place, He looked up and saw him, and said to him, "Zacchaeus, make haste and come down, for today I must stay at your house." 6 So he made haste and came down, and received Him joyfully. 7 But when they saw it, they all complained, saying, "He has gone to be a guest with a man who is a sinner." 8 Then Zacchaeus stood and said to the Lord, "Look, Lord, I give half of my goods to the poor; and if I have taken anything from anyone by false accusation, I restore fourfold." 9 And Jesus said to him, "Today salvation has come to this house, because he also is a son of Abraham; 10 for the Son of Man has come to seek and to save that which was lost."