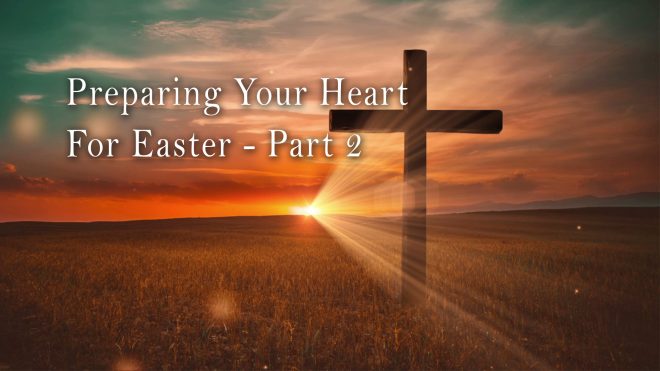 1. Prepare your heart for Easter by adoring Jesus.
Matthew 26:1-7
When Jesus had finished saying all these things, he said to his disciples, 2 "As you know, the Passover is two days away—and the Son of Man will be handed over to be crucified." 3 Then the chief priests and the elders of the people assembled in the palace of the high priest, whose name was Caiaphas, 4 and they schemed to arrest Jesus secretly and kill him. 5 "But not during the festival," they said, "or there may be a riot among the people." 6 While Jesus was in Bethany in the home of Simon the Leper, 7 a woman came to him with an alabaster jar of very expensive perfume, which she poured on his head as he was reclining at the table.
Luke 10:38-40
38 As Jesus and his disciples were on their way, he came to a village where a woman named Martha opened her home to him. 39 She had a sister called Mary, who sat at the Lord's feet listening to what he said. 40 But Martha was distracted by all the preparations that had to be made. She came to him and asked, "Lord, don't you care that my sister has left me to do the work by myself? Tell her to help me!"
2. Prepare your heart for Easter by magnifying Jesus.
Matthew 26:8-9
When the disciples saw this, they were indignant. "Why this waste?" they asked. 9 "This perfume could have been sold at a high price and the money given to the poor."
Luke 10:41-43 41 "Martha, Martha," the Lord answered, "you are worried and upset about many things, 42 but few things are needed—or indeed only one. Mary has chosen what is better, and it will not be taken away from her."
3. Prepare your heart for Easter by ministering to Jesus.
Matthew 26:10-12
10 Aware of this, Jesus said to them, "Why are you bothering this woman? She has done a beautiful thing to me. 11 The poor you will always have with you,[a] but you will not always have me. 12 When she poured this perfume on my body, she did it to prepare me for burial.
Matthew 25:44-46
44 "They also will answer, 'Lord, when did we see you hungry or thirsty or a stranger or needing clothes or sick or in prison, and did not help you?' 45 "He will reply, 'Truly I tell you, whatever you did not do for one of the least of these, you did not do for me.' 46 "Then they will go away to eternal punishment, but the righteous to eternal life."
4. A prepared heart for Easter results in the proclamation of Jesus' death and resurrection.
Matthew 26:13
13 "Truly I tell you, wherever this gospel is preached throughout the world, what she has done will also be told, in memory of her."