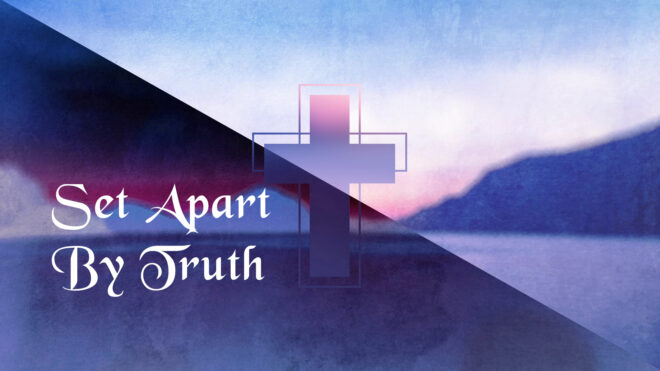 I. All of you stand
Deuteronomy 29:10-13
10 "All of you stand today before the Lord your God: your leaders and your tribes and your elders and your officers, all the men of Israel, 11 your little ones and your wives—also the stranger who is in your camp, from the one who cuts your wood to the one who draws your water— 12 that you may enter into covenant with the Lord your God, and into His oath, which the Lord your God makes with you today, 13 that He may establish you today as a people for Himself, and that He may be God to you, just as He has spoken to you, and just as He has sworn to your fathers, to Abraham, Isaac, and Jacob.
Ephesians 4:11-16
11 And He Himself gave some to be apostles, some prophets, some evangelists, and some pastors and teachers, 12 for the equipping of the saints for the work of ministry, for the edifying of the body of Christ, 13 till we all come to the unity of the faith and of the knowledge of the Son of God, to a perfect man, to the measure of the stature of the fullness of Christ; 14 that we should no longer be children, tossed to and fro and carried about with every wind of doctrine, by the trickery of men, in the cunning craftiness of deceitful plotting, 15 but, speaking the truth in love, may grow up in all things into Him who is the head—Christ— 16 from whom the whole body, joined and knit together by what every joint supplies, according to the effective working by which every part does its share, causes growth of the body for the edifying of itself in love.
II. Not with you alone
Deuteronomy 29:14-19
14 "I make this covenant and this oath, not with you alone, 15 but with him who stands here with us today before the Lord our God, as well as with him who is not here with us today 16 (for you know that we dwelt in the land of Egypt and that we came through the nations which you passed by, 17 and you saw their abominations and their idols which were among them—wood and stone and silver and gold); 18 so that there may not be among you man or woman or family or tribe, whose heart turns away today from the Lord our God, to go and serve the gods of these nations, and that there may not be among you a root bearing bitterness or wormwood; 19 and so it may not happen, when he hears the words of this curse, that he blesses himself in his heart, saying, 'I shall have peace, even though I follow the dictates of my heart'—as though the drunkard could be included with the sober.
Proverbs 14:12-13
12 There is a way that seems right to a man, But its end is the way of death. 13 Even in laughter the heart may sorrow, And the end of mirth may be grief.
III. The children and the foreigner
Deuteronomy 29:20-22
20 "The Lord would not spare him; for then the anger of the Lord and His jealousy would burn against that man, and every curse that is written in this book would settle on him, and the Lord would blot out his name from under heaven. 21 And the Lord would separate him from all the tribes of Israel for adversity, according to all the curses of the covenant that are written in this Book of the Law, 22 so that the coming generation of your children who rise up after you, and the foreigner who comes from a far land, would say, when they see the plagues of that land and the sicknesses which the Lord has laid on it:
IV. gods that they did not know
Deuteronomy 29:23-28
23 'The whole land is brimstone, salt, and burning; it is not sown, nor does it bear, nor does any grass grow there, like the overthrow of Sodom and Gomorrah, Admah, and Zeboiim, which the Lord overthrew in His anger and His wrath.' 24 All nations would say, 'Why has the Lord done so to this land? What does the heat of this great anger mean?' 25 Then people would say: 'Because they have forsaken the covenant of the Lord God of their fathers, which He made with them when He brought them out of the land of Egypt; 26 for they went and served other gods and worshiped them, gods that they did not know and that He had not given to them. 27 Then the anger of the Lord was aroused against this land, to bring on it every curse that is written in this book. 28 And the Lord uprooted them from their land in anger, in wrath, and in great indignation, and cast them into another land, as it is this day.'
II Timothy 4:1-5
4 I charge you therefore before God and the Lord Jesus Christ, who will judge the living and the dead at His appearing and His kingdom: 2 Preach the word! Be ready in season and out of season. Convince, rebuke, exhort, with all longsuffering and teaching. 3 For the time will come when they will not endure sound doctrine, but according to their own desires, because they have itching ears, they will heap up for themselves teachers; 4 and they will turn their ears away from the truth, and be turned aside to fables. 5 But you be watchful in all things, endure afflictions, do the work of an evangelist, fulfill your ministry.
V. Belongs to us
Deuteronomy 29:29
29 "The secret things belong to the Lord our God, but those things which are revealed belong to us and to our children forever, that we may do all the words of this law.
John 17:6-19
6 "I have manifested Your name to the men whom You have given Me out of the world. They were Yours, You gave them to Me, and they have kept Your word. 7 Now they have known that all things which You have given Me are from You. 8 For I have given to them the words which You have given Me; and they have received them, and have known surely that I came forth from You; and they have believed that You sent Me. 9 "I pray for them. I do not pray for the world but for those whom You have given Me, for they are Yours. 10 And all Mine are Yours, and Yours are Mine, and I am glorified in them. 11 Now I am no longer in the world, but these are in the world, and I come to You. Holy Father, keep through Your name those whom You have given Me, that they may be one as We are. 12 While I was with them in the world, I kept them in Your name. Those whom You gave Me I have kept; and none of them is lost except the son of perdition, that the Scripture might be fulfilled. 13 But now I come to You, and these things I speak in the world, that they may have My joy fulfilled in themselves. 14 I have given them Your word; and the world has hated them because they are not of the world, just as I am not of the world. 15 I do not pray that You should take them out of the world, but that You should keep them from the evil one. 16 They are not of the world, just as I am not of the world. 17 Sanctify them by Your truth. Your word is truth. 18 As You sent Me into the world, I also have sent them into the world. 19 And for their sakes I sanctify Myself, that they also may be sanctified by the truth.