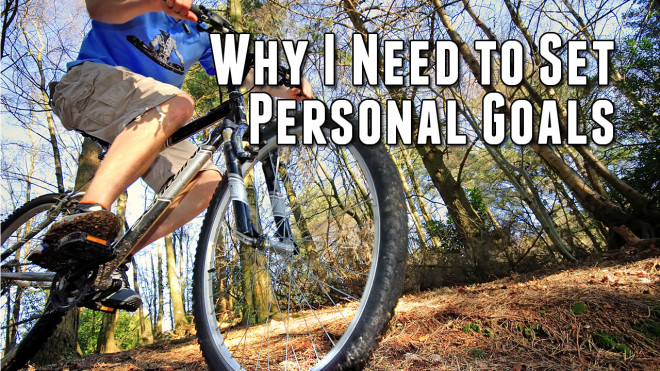 WHY I NEED TO SET PERSONAL GOALS
1.   Goal setting is a spiritual discipline.
"And this is His plan: At the right time he will bring everything together under the authority of Christ — everything in heaven and on earth." Ephesians1:10 (NLT)
2.   Goals focus my energy.
      "I do not run without a goal. I fight like a boxer who is hitting something—not just the air."        1 Cor. 9:26 (NCV)
      "Make the most of every opportunity for doing good in these evil days."  Eph. 5:16 (NLT)
3.   Goals stretch my faith.
       "According to your faith will it be done to you." Matt. 9:29 (NIV)
      "Everything that does not come from faith is sin." Rom.14:23 (NIV)
4. Goals build my character.
      Paul: "I do not claim that I've already succeeded or have already become perfect. I keep striving toward the goal for which Christ Jesus has won me to himself." Phil. 3:12 (TEV)
"Then we will be mature, just as Christ is, and we will be completely like him."
Eph. 4:13 (CEV)
5.   Goals give me hope.
      Job: "I do not have the strength to endure. I do not have a goal that encourages me to carry on." Job 6:11 (NLT)
      "The plans I have for you are plans to prosper you, not to harm you. They are plans to give you hope and a future." Jer. 29:11 (NIV)
WHAT KIND OF GOAL DOES GOD BLESS?
1.   Godly goals, the kind that God blesses, bring glory to God.
      "Whether you eat or drink or whatever you do, do it all for the glory of God."
      1 Cor. 10:31 (NIV)
"We make it our goal to please him, whether we are at home in the body or away from it."       2 Cor. 5:9 (NIV)
2.   Godly goals, the kind that God blesses, are motivated by love. 
"Everything you do must be done with love." 1 Cor. 16:14 (NLT)
      "Let love be your highest goal." Cor. 14:1 (NLT)
3.   Godly goals fulfill one of God's purposes for your life. 
"Do not use any part of yourselves to sin or to be used for wicked purposes. Instead, give yourselves to God… and surrender your whole being to him to be used for righteous purposes." Rom. 6:13
Paul: "I run straight to the goal with purpose in every step." Cor. 9:26 (NLT)
4.   Godly goals are set in faith.
      "Without faith it is impossible to please God…" Heb. 11:6 (NIV)
5.   Godly goals are achieved with God's power.
      "We can make our plans, but the LORD determines our steps."  Prov. 16:9 (NLT)
      "You will NOT succeed by your own strength or power, but by my Spirit, says the Lord." Zech. 4:6 (NCV)
      "Trust in the Lord with all your heart; do not depend on your own understanding. Seek his will in all you do, and he will direct your paths." Prov. 3:5-6 (NLT)