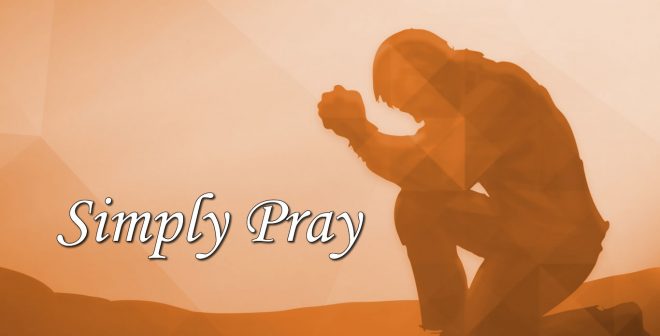 1. Talk to God
I call on you, my God, for you will answer me; turn your ear to me and hear my prayer. Show me the wonders of your great love, you who save by your right hand those who take refuge in you from their foes. Psalm 17:6-7
The LORD is righteous in all his ways and faithful in all he does. The LORD is near to all who call on him, to all who call on him in truth. He fulfills the desires of those who fear him; he hears their cry and saves them. Psalm 145:17-19
I love the LORD, for he heard my voice; he heard my cry for mercy. Because he turned his ear to me, I will call on him as long as I live. Psalm 116:1-2
This, then, is how you should pray: "Our Father in heaven, hallowed be your name, your kingdom come, your will be done, on earth as it is in heaven. Give us today our daily bread. And forgive us our debts, as we also have forgiven our debtors. And lead us not into temptation, but deliver us from the evil one." For if you forgive other people when they sin against you, your heavenly Father will also forgive you. Matthew 6:9-14
2. Tell God what's on your heart.
I will extol the LORD at all times; his praise will always be on my lips. I will glory in the LORD; let the afflicted hear and rejoice. Glorify the LORD with me; let us exalt his name together. I sought the LORD, and he answered me; he delivered me from all my fears. Those who look to him are radiant; their faces are never covered with shame. This poor man called, and the LORD heard him; he saved him out of all his troubles. Psalm 34:1-6
Do not be anxious about anything, but in every situation, by prayer and petition, with thanksgiving, present your requests to God. Philippians 4:6
'Call to me and I will answer you and tell you great and unsearchable things you do not know.' Jeremiah 33:3
In my distress I called to the LORD; I cried to my God for help. From his temple he heard my voice; my cry came before him, into his ears. Psalm 18:6
In the same way, the Spirit helps us in our weakness. We do not know what we ought to pray for, but the Spirit himself intercedes for us through wordless groans. Romans 8:26
3. Listen for God's response.
My dear brothers and sisters, take note of this: Everyone should be quick to listen, slow to speak and slow to become angry, James 1:19
Listen to my words, LORD, consider my lament. Hear my cry for help, my King and my God, for to you I pray. In the morning, LORD, you hear my voice; in the morning I lay my requests before you and wait expectantly. Psalm 5:1-3
Here I am! I stand at the door and knock. If anyone hears my voice and opens the door, I will come in and eat with that person, and they with me. Revelation 3:20
My sheep listen to my voice; I know them, and they follow me. John 10:27