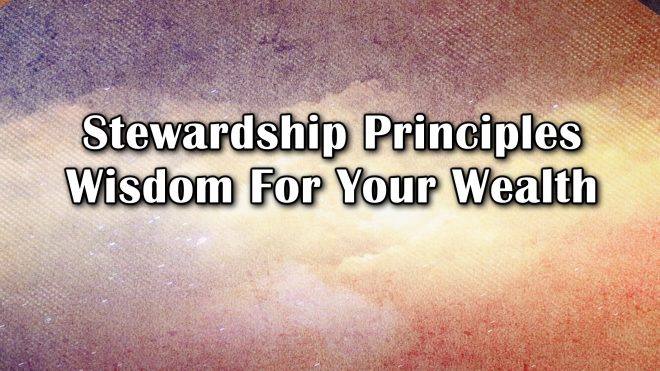 1. The worst bargain in the world.
26 What good will it be for someone to gain the whole world, yet forfeit their soul? Or what can anyone give in exchange for their soul? Matthew 16:26
3 If anyone teaches otherwise and does not agree to the sound instruction of our Lord Jesus Christ and to godly teaching, 4 they are conceited and understand nothing. They have an unhealthy interest in controversies and quarrels about words that result in envy, strife, malicious talk, evil suspicions 5 and constant friction between people of corrupt mind, who have been robbed of the truth and who think that godliness is a means to financial gain. 1 Timothy 6:3-5
17 Command those who are rich in this present world not to be arrogant nor to put their hope in wealth, which is so uncertain, but to put their hope in God, who richly provides us with everything for our enjoyment. 1 Timothy 6:17
2. Wealth is temporary.
6 But godliness with contentment is great gain. 7 For we brought nothing into the world, and we can take nothing out of it. 8 But if we have food and clothing, we will be content with that. 1 Timothy 6:6-8
19 Do not store up for yourselves treasures on earth, where moths and vermin destroy, and where thieves break in and steal. 20 But store up for yourselves treasures in heaven, where moths and vermin do not destroy, and where thieves do not break in and steal. 21 For where your treasure is, there your heart will be also. Matthew 6:19-21
4 Do not wear yourself out to get rich; do not trust your own cleverness. Proverbs 23:4
3. Wealth is a temptation.
9 Those who want to get rich fall into temptation and a trap and into many foolish and harmful desires that plunge people into ruin and destruction. 1 Timothy 6:9
10 Whoever loves money never has enough; whoever loves wealth is never satisfied with their income. This too is meaningless. Ecclesiastes 5:10
5 Why should I fear when evil days come, when wicked deceivers surround me— 6 those who trust in their wealth and boast of their great riches? Psalm 49:6
2 People will be lovers of themselves, lovers of money, boastful, proud, abusive, disobedient to their parents, ungrateful, unholy, … 2 Timothy 3:2
4. Wealth is a trust.
10 For the love of money is a root of all kinds of evil. Some people, eager for money, have wandered from the faith and pierced themselves with many griefs. 1 Timothy 6:10
20 But store up for yourselves treasures in heaven, where moths and vermin do not destroy, and where thieves do not break in and steal. Matthew 6:20
10 "Whoever can be trusted with very little can also be trusted with much, and whoever is dishonest with very little will also be dishonest with much. 11 So if you have not been trustworthy in handling worldly wealth, who will trust you with true riches? 12 And if you have not been trustworthy with someone else's property, who will give you property of your own? Luke 16:10-12
19 And my God will meet all your needs according to the riches of his glory in Christ Jesus. Philippians 4:19