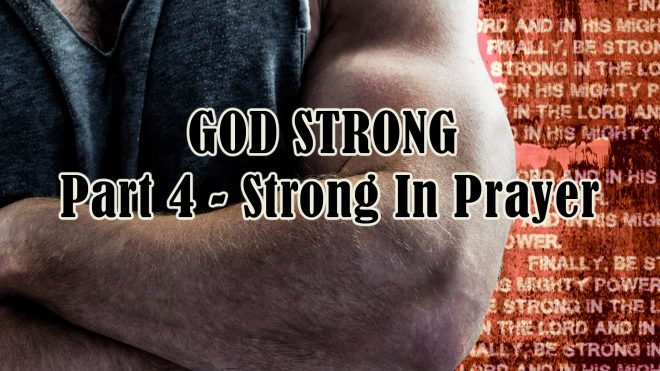 Prayer is an act of faith in God.
In addition to all this, take up the shield of faith, with which you can extinguish all the flaming arrows of the evil one.  Take the helmet of salvation and the sword of the Spirit, which is the word of God.  And pray in the Spirit on all occasions with all kinds of prayers and requests. With this in mind, be alert and always keep on praying for all the Lord's people.  Pray also for me, that whenever I speak, words may be given me so that I will fearlessly make known the mystery of the gospel, for which I am an ambassador in chains. Pray that I may declare it fearlessly, as I should.
Ephesians 6:16-20
And without faith it is impossible to please God, because anyone who comes to him must believe that he exists and that he rewards those who earnestly seek him.
Hebrews 11:6
Therefore confess your sins to each other and pray for each other so that you may be healed. The prayer of a righteous person is powerful and effective.
Elijah was a human being, even as we are. He prayed earnestly that it would not rain, and it did not rain on the land for three and a half years. Again he prayed, and the heavens gave rain, and the earth produced its crops.
James 5:16-18
Is anyone among you sick? Let them call the elders of the church to pray over them and anoint them with oil in the name of the Lord.  And the prayer offered in faith will make the sick person well; the Lord will raise them up. If they have sinned, they will be forgiven.
James 5:14-15
Prayer is a participation in fellowship with God.
On that day you will realize that I am in my Father, and you are in me, and I am in you.  Whoever has my commands and keeps them is the one who loves me. The one who loves me will be loved by my Father, and I too will love them and show myself to them.
John 14:20-21
If you remain in me and my words remain in you, ask whatever you wish, and it will be done for you.  This is to my Father's glory, that you bear much fruit, showing yourselves to be my disciples.  "As the Father has loved me, so have I loved you. Now remain in my love.  If you keep my commands, you will remain in my love, just as I have kept my Father's commands and remain in his love.  I have told you this so that my joy may be in you and that your joy may be complete.
John 15:7-11
But when you pray, go into your room, close the door and pray to your Father, who is unseen. Then your Father, who sees what is done in secret, will reward you.
Matthew 6:6
So I say to you: Ask and it will be given to you; seek and you will find; knock and the door will be opened to you.
Luke 11:9
Prayer is an opportunity that won't last forever.
The end of all things is near. Therefore be alert and of sober mind so that you may pray.
1 Peter 4:7
Seek the Lord while he may be found; call on him while he is near.
Isaiah 55:6
Then Jesus told him, "Because you have seen me, you have believed; blessed are those who have not seen and yet have believed."
John 20:29
When I was a child, I talked like a child, I thought like a child, I reasoned like a child. When I became a man, I put the ways of childhood behind me. For now we see only a reflection as in a mirror; then we shall see face to face. Now I know in part; then I shall know fully, even as I am fully known. And now these three remain: faith, hope and love. But the greatest of these is love.
1 Corinthians 13:11-13