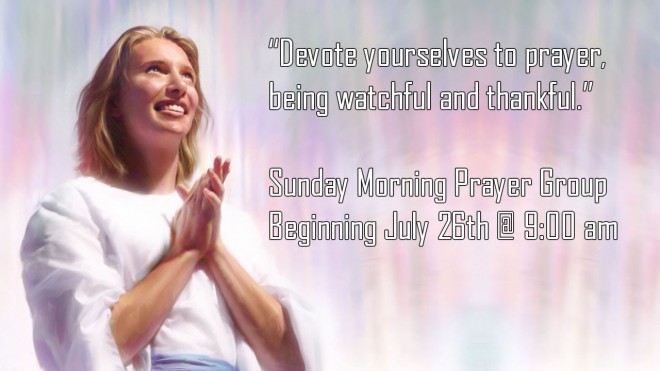 Ready to Heed the Call?
Colossians 4:2
"Devote yourselves to prayer,
being watchful and thankful."
Sunday Morning Prayer Group
Beginning July 26th @ 9:00 am
Please consider joining this structured
prayer group as we heed the call of God
to be His humble people of prayer.
Contact Marie Simmons @ 315-404-7737.
Sign up begins in the foyer on July 12th!!!