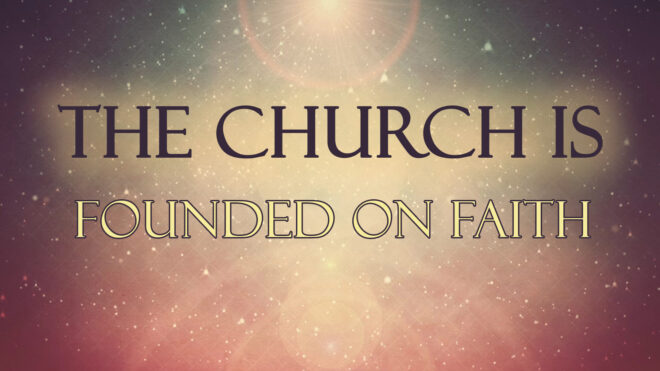 Who Do People Say That God Is?
Luke 9:18
And it came to pass, as he was alone praying, his disciples were with him: and he asked them, saying, Whom say the people that I am?
• Some people follow the Marxist viewpoint that there simply is no God, and that all forms of religion are simply the "opiate of the masses," fables that numb people to the real pain of this world (atheism).
• To some, God is the all-powerful, single God of creation, worthy of worship, but separated from any relationship with mankind, rejecting the idea of a Christ, or a Holy Spirit (monotheism).
• To some, God is a distant force that once created and set all this known (and unknown) universe into motion, but is now no longer relevant. Reality is separate from divinity. (panentheism).
• To some, God is in all the objects of creation, making both you, your dog, the flowers in your garden, and your car all part of God (let the force be with you). Reality is divinity (pantheism)
• To some, God is found in any system of belief that leads people to be good (universalism).
• To some, there is a supreme God while not denying the existence of other lower deities (henotheism).
• Obviously, there is one who is now arguing that God is a figment of our imagination, inspired solely by genetic instinct. Deity is man. (humanism).
Luke 9:19
They answering said, John the Baptist; but some say, Elias; and others say, that one of the old prophets is risen again.
Who Do You Say That God Is?
Luke 9:20
He said unto them, But whom say ye that I am? Peter answering said, The Christ of God.
-The Profession of Faith
When the writer of the gospel of Matthew records this encounter he adds Jesus' response to Peter:
Matthew 16:17-18
Blessed art thou, Simon Barjona: for flesh and blood hath not revealed it unto thee, but my Father which is in heaven. 18And I say also unto thee, That thou art Peter, and upon this rock I will build my church; and the gates of hell shall not prevail against it.
Luke 9:21
And he straightly charged them, and commanded them to tell no man that thing;
-The Price of Faith
Luke 9:22
Saying, The Son of man must suffer many things, and be rejected of the elders and chief priests and scribes, and be slain, and be raised the third day.
-The Work of Faith
Luke 9:23
And he said to them all, If any man will come after me, let him deny himself, and take up his cross daily, and follow me.