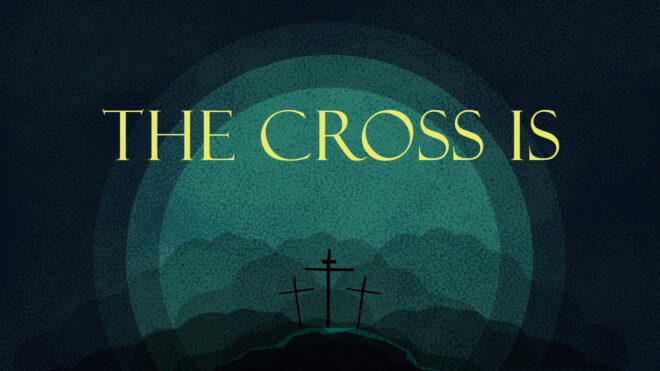 1 Timothy 4:16
Watch your life and doctrine closely. Persevere in them, because if you do, you will save both yourself and your hearers.
Atonement for sin.
1 Peter 1:18-20
For you know that it was not with perishable things such as silver or gold that you were redeemed from the empty way of life handed down to you from your ancestors, 19 but with the precious blood of Christ, a lamb without blemish or defect. 20 He was chosen before the creation of the world, but was revealed in these last times for your sake.
Ephesians 1:4-7
For he chose us in him before the creation of the world to be holy and blameless in his sight. In love 5 he predestined us for adoption to sonship through Jesus Christ, in accordance with his pleasure and will— 6 to the praise of his glorious grace, which he has freely given us in the One he loves. 7 In him we have redemption through his blood, the forgiveness of sins, in accordance with the riches of God's grace
Atonement involves
A. Substitution
Romans 3:23-26
…for all have sinned and fall short of the glory of God, 24 and all are justified freely by his grace through the redemption that came by Christ Jesus. 25 God presented Christ as a sacrifice of atonement, through the shedding of his blood—to be received by faith. He did this to demonstrate his righteousness, because in his forbearance he had left the sins committed beforehand unpunished— 26 he did it to demonstrate his righteousness at the present time, so as to be just and the one who justifies those who have faith in Jesus.
Mark 10:45
For even the Son of Man did not come to be served, but to serve, and to give his life as a ransom for many.
B. Sacrifice
Hebrews 7:24-27
…but because Jesus lives forever, he has a permanent priesthood. 25 Therefore he is able to save completely those who come to God through him, because he always lives to intercede for them.26 Such a high priest truly meets our need—one who is holy, blameless, pure, set apart from sinners, exalted above the heavens. 27 Unlike the other high priests, he does not need to offer sacrifices day after day, first for his own sins, and then for the sins of the people. He sacrificed for their sins once for all when he offered himself.
Luke 24:45-47
Then he opened their minds so they could understand the Scriptures. 46 He told them, "This is what is written: The Messiah will suffer and rise from the dead on the third day, 47 and repentance for the forgiveness of sins will be preached in his name to all nations, beginning at Jerusalem."
C. Redemption
Galatians 5:1
It is for freedom that Christ has set us free. Stand firm, then, and do not let yourselves be burdened again by a yoke of slavery.
Colossians 1:9-14
For this reason, since the day we heard about you, we have not stopped praying for you. We continually ask God to fill you with the knowledge of his will through all the wisdom and understanding that the Spirit gives, 10 so that you may live a life worthy of the Lord and please him in every way: bearing fruit in every good work, growing in the knowledge of God, 11 being strengthened with all power according to his glorious might so that you may have great endurance and patience, 12 and giving joyful thanks to the Father, who has qualified you to share in the inheritance of his holy people in the kingdom of light. 13 For he has rescued us from the dominion of darkness and brought us into the kingdom of the Son he loves, 14 in whom we have redemption, the forgiveness of sins.