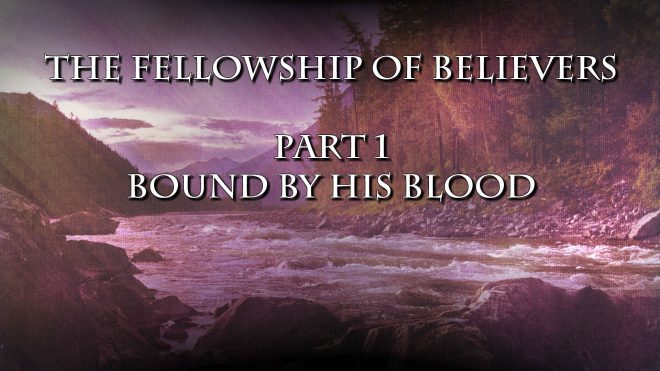 1. Believers all have access to God.
Hebrews 10:19
Therefore, brothers and sisters, since we have confidence to enter the Most Holy Place by the blood of Jesus,
2. Believers all have fellowship with each other and God.
1 John 1:5-7
This is the message we have heard from him and declare to you: God is light; in him there is no darkness at all. If we claim to have fellowship with him and yet walk in the darkness, we lie and do not live out the truth. But if we walk in the light, as he is in the light, we have fellowship with one another, and the blood of Jesus, his Son, purifies us from all sin.
1 Corinthians 1:9
God is faithful, who has called you into fellowship with his Son, Jesus Christ our Lord.
2 Corinthians 13:14
May the grace of the Lord Jesus Christ, and the love of God, and the fellowship of the Holy Spirit be with you all.
3. Believers all have true equality.
1 Peter 1:18-21
For you know that it was not with perishable things such as silver or gold that you were redeemed from the empty way of life handed down to you from your ancestors, but with the precious blood of Christ, a lamb without blemish or defect. He was chosen before the creation of the world, but was revealed in these last times for your sake. Through him you believe in God, who raised him from the dead and glorified him, and so your faith and hope are in God.
4. Beleivers are all cleansed of sin and set apart for God's use.
Hebrews 9:11-14
But when Christ came as high priest of the good things that are now already here, he went through the greater and more perfect tabernacle that is not made with human hands, that is to say, is not a part of this creation. He did not enter by means of the blood of goats and calves; but he entered the Most Holy Place once for all by his own blood, thus obtaining eternal redemption. The blood of goats and bulls and the ashes of a heifer sprinkled on those who are ceremonially unclean sanctify them so that they are outwardly clean. How much more, then, will the blood of Christ, who through the eternal Spirit offered himself unblemished to God, cleanse our consciences from acts that lead to death, so that we may serve the living God!
1 Corinthians 10:16-17
Is not the cup of thanksgiving for which we give thanks a participation in the blood of Christ? And is not the bread that we break a participation in the body of Christ? Because there is one loaf, we, who are many, are one body, for we all share the one loaf.
Revelation 1:4-6
John, To the seven churches in the province of Asia: Grace and peace to you from him who is, and who was, and who is to come, and from the seven spirits before his throne, and from Jesus Christ, who is the faithful witness, the firstborn from the dead, and the ruler of the kings of the earth. To him who loves us and has freed us from our sins by his blood, and has made us to be a kingdom and priests to serve his God and Father—to him be glory and power for ever and ever! Amen.