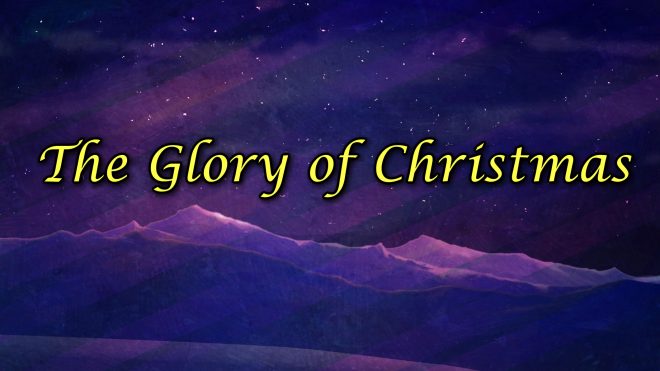 1. Sets our minds on higher things.
Luke 2:12-15
This will be a sign to you: You will find a baby wrapped in cloths and lying in a manger."
Suddenly a great company of the heavenly host appeared with the angel, praising God and saying,
"Glory to God in the highest heaven, and on earth peace to those on whom his favor rests."
When the angels had left them and gone into heaven, the shepherds said to one another, "Let's go to Bethlehem and see this thing that has happened, which the Lord has told us about."
Colossians 3:2
Set your minds on things above, not on earthly things.
Isaiah 55:8-9
"For my thoughts are not your thoughts, neither are your ways my ways,"
declares the Lord. "As the heavens are higher than the earth, so are my ways higher than your ways and my thoughts than your thoughts.
2. Strengthens our faith to believe.
Luke 1:34-38
Mary said to the angel, "How can this be, since I am a virgin?" The angel answered and said to her, "The Holy Spirit will come upon you, and the power of the Most High will overshadow you; and for that reason the holy Child shall be called the Son of God. "And behold, even your relative Elizabeth has also conceived a son in her old age; and she who was called barren is now in her sixth month. "For nothing will be impossible with God." And Mary said, "Behold, the bondslave of the Lord; may it be done to me according to your word." And the angel departed from her.
Luke 18:26-28
Those who heard this asked, "Who then can be saved?"
Jesus replied, "What is impossible with man is possible with God."
Peter said to him, "We have left all we had to follow you!"
Matthew 17:20
He replied, "Because you have so little faith. Truly I tell you, if you have faith as small as a mustard seed, you can say to this mountain, 'Move from here to there,' and it will move. Nothing will be impossible for you."
3. Softens and settles our hearts with the Love of God.
John 3:16
For God so loved the world that he gave his one and only Son, that whoever believes in him shall not perish but have eternal life.
Ezekiel 11:19
I will give them an undivided heart and put a new spirit in them; I will remove from them their heart of stone and give them a heart of flesh.
Isaiah 26:3
You will keep in perfect peace those whose minds are steadfast, because they trust in you.
1 John 4:7-8
Dear friends, let us love one another, for love comes from God. Everyone who loves has been born of God and knows God. Whoever does not love does not know God, because God is love.