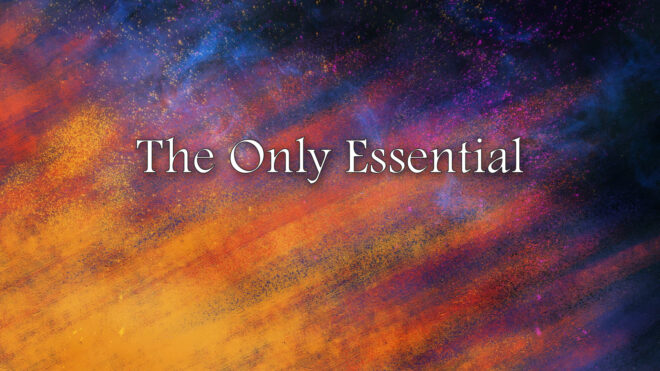 Acts 18:1-8 ESV
After this Paul left Athens and went to Corinth. 2 And he found a Jew named Aquila, a native of Pontus, recently come from Italy with his wife Priscilla, because Claudius had commanded all the Jews to leave Rome. And he went to see them, 3 and because he was of the same trade he stayed with them and worked, for they were tentmakers by trade. 4 And he reasoned in the synagogue every Sabbath, and tried to persuade Jews and Greeks. 5 When Silas and Timothy arrived from Macedonia, Paul was occupied with the word, testifying to the Jews that the Christ was Jesus. 6 And when they opposed and reviled him, he shook out his garments and said to them, "Your blood be on your own heads! I am innocent. From now on I will go to the Gentiles." 7 And he left there and went to the house of a man named Titius Justus, a worshiper of God. His house was next door to the synagogue. 8 Crispus, the ruler of the synagogue, believed in the Lord, together with his entire household. And many of the Corinthians hearing Paul believed and were baptized.
The Danger of Conviction without Humility
Even the church must be careful of conviction without humility.
We must learn from the mistakes of the past.
If the church was never wrong, we wouldn't have most of the New Testament.
Even the apostles were subject to error!
Galatians 2:11-14 ESV
11 But when Cephas came to Antioch, I opposed him to his face, because he stood condemned. 12 For before certain men came from James, he was eating with the Gentiles; but when they came he drew back and separated himself, fearing the circumcision party. 13 And the rest of the Jews acted hypocritically along with him, so that even Barnabas was led astray by their hypocrisy. 14 But when I saw that their conduct was not in step with the truth of the gospel, I said to Cephas before them all, "If you, though a Jew, live like a Gentile and not like a Jew, how can you force the Gentiles to live like Jews?"
"Let anyone who thinks he stands take heed lest he fall."
Romans 1-2
Who do you listen to? Who do you trust?
The Danger of Humility without Conviction
Humility without conviction says:
We can't really know anything.
Everything might be true in it's own way.
Nothing is true and nothing matters.
We are supposed to have conviction! But conviction in what?
The Gospel
1 Corinthians 15:1-4 ESV
1 Now I would remind you, brothers, of the gospel I preached to you, which you received, in which you stand, 2 and by which you are being saved, if you hold fast to the word I preached to you—unless you believed in vain. 3 For I delivered to you as of first importance what I also received: that Christ died for our sins in accordance with the Scriptures, 4 that he was buried, that he was raised on the third day in accordance with the Scriptures,
The Only Essential for Life and Salvation
Faith in the gospel and obedience to the voice of God is the only essential for life and Salvation…
It allows us to have conviction, because we know that we stand on a firm foundation.
It calls us to be humble, because we know how often we go astray and how little we understand
It allows us to:
Listen with grace instead of rushing to refute
Respond with love instead of lashing out in anger
Live with confidence instead of anxious fear
Rest in His power instead of trying to control the world