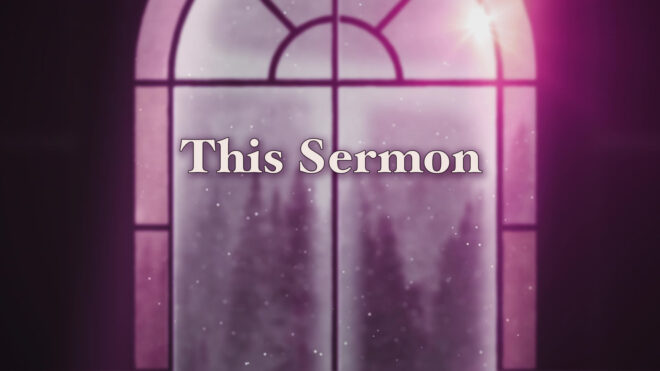 I. Filling the gap
Acts 1:15-20
15 And in those days Peter stood up in the midst of the disciples (altogether the number of names was about a hundred and twenty), and said, 16 "Men and brethren, this Scripture had to be fulfilled, which the Holy Spirit spoke before by the mouth of David concerning Judas, who became a guide to those who arrested Jesus; 17 for he was numbered with us and obtained a part in this ministry." 18 (Now this man purchased a field with the wages of iniquity; and falling headlong, he burst open in the middle and all his entrails gushed out. 19 And it became known to all those dwelling in Jerusalem; so that field is called in their own language, Akel Dama, that is, Field of Blood.) 20 "For it is written in the Book of Psalms: 'Let his dwelling place be desolate, And let no one live in it'; and, 'Let another take his office.'
John 21:15-19
15 So when they had eaten breakfast, Jesus said to Simon Peter, "Simon, son of Jonah, do you love Me more than these?" He said to Him, "Yes, Lord; You know that I love You." He said to him, "Feed My lambs." 16 He said to him again a second time, "Simon, son of Jonah, do you love Me?" He said to Him, "Yes, Lord; You know that I love You." He said to him, "Tend My sheep." 17 He said to him the third time, "Simon, son of Jonah, do you love Me?" Peter was grieved because He said to him the third time, "Do you love Me?" And he said to Him, "Lord, You know all things; You know that I love You." Jesus said to him, "Feed My sheep. 18 Most assuredly, I say to you, when you were younger, you girded yourself and walked where you wished; but when you are old, you will stretch out your hands, and another will gird you and carry you where you do not wish." 19 This He spoke, signifying by what death he would glorify God. And when He had spoken this, He said to him, "Follow Me."
II. Numbered with, not entitled to
Acts 1:21-26
21 "Therefore, of these men who have accompanied us all the time that the Lord Jesus went in and out among us, 22 beginning from the baptism of John to that day when He was taken up from us, one of these must become a witness with us of His resurrection." 23 And they proposed two: Joseph called Barsabas, who was surnamed Justus, and Matthias. 24 And they prayed and said, "You, O Lord, who know the hearts of all, show which of these two You have chosen 25 to take part in this ministry and apostleship from which Judas by transgression fell, that he might go to his own place." 26 And they cast their lots, and the lot fell on Matthias. And he was numbered with the eleven apostles.
III. The right kind of fool
Acts 2:1-6
2 When the Day of Pentecost had fully come, they were all with one accord in one place. 2 And suddenly there came a sound from heaven, as of a rushing mighty wind, and it filled the whole house where they were sitting. 3 Then there appeared to them divided tongues, as of fire, and one sat upon each of them. 4 And they were all filled with the Holy Spirit and began to speak with other tongues, as the Spirit gave them utterance. 5 And there were dwelling in Jerusalem Jews, devout men, from every nation under heaven. 6 And when this sound occurred, the multitude came together, and were confused, because everyone heard them speak in his own language.
Acts 2:7-13
7 Then they were all amazed and marveled, saying to one another, "Look, are not all these who speak Galileans? 8 And how is it that we hear, each in our own language in which we were born? 9 Parthians and Medes and Elamites, those dwelling in Mesopotamia, Judea and Cappadocia, Pontus and Asia, 10 Phrygia and Pamphylia, Egypt and the parts of Libya adjoining Cyrene, visitors from Rome, both Jews and proselytes, 11 Cretans and Arabs—we hear them speaking in our own tongues the wonderful works of God." 12 So they were all amazed and perplexed, saying to one another, "Whatever could this mean?" 13 Others mocking said, "They are full of new wine."
I Corinthians 1:18-31
18 For the message of the cross is foolishness to those who are perishing, but to us who are being saved it is the power of God. 19 For it is written: "I will destroy the wisdom of the wise,
And bring to nothing the understanding of the prudent." 20 Where is the wise? Where is the scribe? Where is the disputer of this age? Has not God made foolish the wisdom of this world? 21 For since, in the wisdom of God, the world through wisdom did not know God, it pleased God through the foolishness of the message preached to save those who believe. 22 For Jews request a sign, and Greeks seek after wisdom; 23 but we preach Christ crucified, to the Jews a stumbling block and to the Greeks foolishness, 24 but to those who are called, both Jews and Greeks, Christ the power of God and the wisdom of God. 25 Because the foolishness of God is wiser than men, and the weakness of God is stronger than men. 26 For you see your calling, brethren, that not many wise according to the flesh, not many mighty, not many noble, are called. 27 But God has chosen the foolish things of the world to put to shame the wise, and God has chosen the weak things of the world to put to shame the things which are mighty; 28 and the base things of the world and the things which are despised God has chosen, and the things which are not, to bring to nothing the things that are, 29 that no flesh should glory in His presence. 30 But of Him you are in Christ Jesus, who became for us wisdom from God—and righteousness and sanctification and redemption— 31 that, as it is written, "He who glories, let him glory in the Lord."