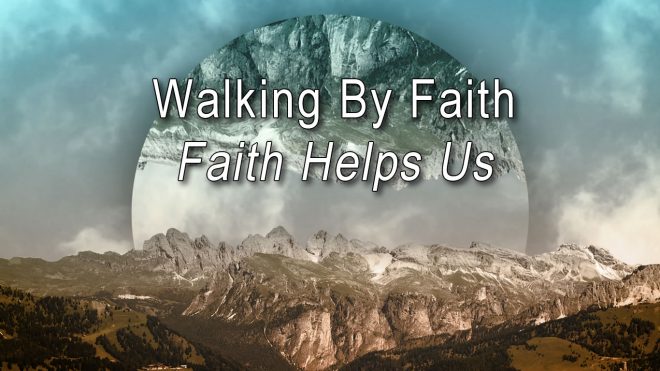 1. Have courage in our fights.
Praise be to the God and Father of our Lord Jesus Christ! In his great mercy he has given us new birth into a living hope through the resurrection of Jesus Christ from the dead, and into an inheritance that can never perish, spoil or fade. This inheritance is kept in heaven for you, who through faith are shielded by God's power until the coming of the salvation that is ready to be revealed in the last time. In all this you greatly rejoice, though now for a little while you may have had to suffer grief in all kinds of trials. These have come so that the proven genuineness of your faith—of greater worth than gold, which perishes even though refined by fire—may result in praise, glory and honor when Jesus Christ is revealed. Though you have not seen him, you love him; and even though you do not see him now, you believe in him and are filled with an inexpressible and glorious joy, for you are receiving the end result of your faith, the salvation of your souls. 1 Peter 1:3-9
Finally, be strong in the Lord and in his mighty power. Put on the full armor of God, so that you can take your stand against the devil's schemes. For our struggle is not against flesh and blood, but against the rulers, against the authorities, against the powers of this dark world and against the spiritual forces of evil in the heavenly realms. Therefore put on the full armor of God, so that when the day of evil comes, you may be able to stand your ground, and after you have done everything, to stand. Stand firm then, with the belt of truth buckled around your waist, with the breastplate of righteousness in place, and with your feet fitted with the readiness that comes from the gospel of peace. In addition to all this, take up the shield of faith, with which you can extinguish all the flaming arrows of the evil one. Ephesians 6:10-16
In fact, this is love for God: to keep his commands. And his commands are not burdensome, for everyone born of God overcomes the world. This is the victory that has overcome the world, even our faith. 1 John 5:3-4
2. Have cushion in our falls.
As it is written: "There is no one righteous, not even one; there is no one who understands; there is no one who seeks God. Romans 3:10-11
But now apart from the law the righteousness of God has been made known, to which the Law and the Prophets testify. This righteousness is given through faith in Jesus Christ to all who believe. There is no difference between Jew and Gentile, for all have sinned and fall short of the glory of God, … Romans 3:21-23
Therefore, since we have been justified through faith, we have peace with God through our Lord Jesus Christ, through whom we have gained access by faith into this grace in which we now stand. And we boast in the hope of the glory of God. Not only so, but we also glory in our sufferings, because we know that suffering produces perseverance; perseverance, character; and character, hope. And hope does not put us to shame, because God's love has been poured out into our hearts through the Holy Spirit, who has been given to us. Romans 5:1-5
"Simon, Simon, Satan has asked to sift all of you as wheat. But I have prayed for you, Simon, that your faith may not fail. And when you have turned back, strengthen your brothers." Luke 22:31-32
If we confess our sins, he is faithful and just and will forgive us our sins and purify us from all unrighteousness. 1 John 1:9
Above all, love each other deeply, because love covers over a multitude of sins. 1 Peter 4:8
3. Have calm in our fears.
For God so loved the world that he gave his one and only Son, that whoever believes in him shall not perish but have eternal life. John 3:16
When evening came, his disciples went down to the lake, where they got into a boat and set off across the lake for Capernaum. By now it was dark, and Jesus had not yet joined them. A strong wind was blowing and the waters grew rough. When they had rowed about three or four miles, they saw Jesus approaching the boat, walking on the water; and they were frightened. But he said to them, "It is I; don't be afraid." Then they were willing to take him into the boat, and immediately the boat reached the shore where they were heading. John 6:16-21
There is no fear in love. But perfect love drives out fear, because fear has to do with punishment. The one who fears is not made perfect in love. 1 John 4:18
Be strong and courageous. Do not be afraid or terrified because of them, for the LORD your God goes with you; he will never leave you nor forsake you." Deuteronomy 31:6
Through love and faithfulness sin is atoned for; through the fear of the LORD evil is avoided. Proverbs 16:6