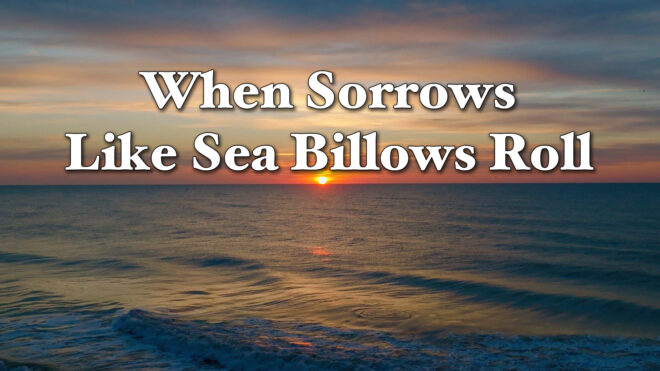 I. Rocking the boat
Acts 27:13-20
13 When the south wind blew softly, supposing that they had obtained their desire, putting out to sea, they sailed close by Crete. 14 But not long after, a tempestuous head wind arose, called Euroclydon. 15 So when the ship was caught, and could not head into the wind, we let her drive. 16 And running under the shelter of an island called Clauda, we secured the skiff with difficulty. 17 When they had taken it on board, they used cables to undergird the ship; and fearing lest they should run aground on the Syrtis Sands, they struck sail and so were driven. 18 And because we were exceedingly tempest-tossed, the next day they lightened the ship. 19 On the third day we threw the ship's tackle overboard with our own hands. 20 Now when neither sun nor stars appeared for many days, and no small tempest beat on us, all hope that we would be saved was finally given up.
II Corinthians 11:22-30
22 Are they Hebrews? So am I. Are they Israelites? So am I. Are they the seed of Abraham? So am I. 23 Are they ministers of Christ?—I speak as a fool—I am more: in labors more abundant, in stripes above measure, in prisons more frequently, in deaths often. 24 From the Jews five times I received forty stripes minus one. 25 Three times I was beaten with rods; once I was stoned; three times I was shipwrecked; a night and a day I have been in the deep; 26 in journeys often, in perils of waters, in perils of robbers, in perils of my own countrymen, in perils of the Gentiles, in perils in the city, in perils in the wilderness, in perils in the sea, in perils among false brethren; 27 in weariness and toil, in sleeplessness often, in hunger and thirst, in fastings often, in cold and nakedness— 28 besides the other things, what comes upon me daily: my deep concern for all the churches. 29 Who is weak, and I am not weak? Who is made to stumble, and I do not burn with indignation? 30 If I must boast, I will boast in the things which concern my infirmity.
II. Charted waters
Acts 27:21-26
21 But after long abstinence from food, then Paul stood in the midst of them and said, "Men, you should have listened to me, and not have sailed from Crete and incurred this disaster and loss. 22 And now I urge you to take heart, for there will be no loss of life among you, but only of the ship. 23 For there stood by me this night an angel of the God to whom I belong and whom I serve, 24 saying, 'Do not be afraid, Paul; you must be brought before Caesar; and indeed God has granted you all those who sail with you.' 25 Therefore take heart, men, for I believe God that it will be just as it was told me. 26 However, we must run aground on a certain island."
III. Come rain or shine
Acts 28:1-10
1 Now when they had escaped, they then found out that the island was called Malta. 2 And the natives showed us unusual kindness; for they kindled a fire and made us all welcome, because of the rain that was falling and because of the cold. 3 But when Paul had gathered a bundle of sticks and laid them on the fire, a viper came out because of the heat, and fastened on his hand. 4 So when the natives saw the creature hanging from his hand, they said to one another, "No doubt this man is a murderer, whom, though he has escaped the sea, yet justice does not allow to live." 5 But he shook off the creature into the fire and suffered no harm. 6 However, they were expecting that he would swell up or suddenly fall down dead. But after they had looked for a long time and saw no harm come to him, they changed their minds and said that he was a god. 7 In that region there was an estate of the leading citizen of the island, whose name was Publius, who received us and entertained us courteously for three days. 8 And it happened that the father of Publius lay sick of a fever and dysentery. Paul went in to him and prayed, and he laid his hands on him and healed him. 9 So when this was done, the rest of those on the island who had diseases also came and were healed. 10 They also honored us in many ways; and when we departed, they provided such things as were necessary.
II Corinthians 12:7-10
7 And lest I should be exalted above measure by the abundance of the revelations, a thorn in the flesh was given to me, a messenger of Satan to buffet me, lest I be exalted above measure. 8 Concerning this thing I pleaded with the Lord three times that it might depart from me. 9 And He said to me, "My grace is sufficient for you, for My strength is made perfect in weakness." Therefore most gladly I will rather boast in my infirmities, that the power of Christ may rest upon me. 10 Therefore I take pleasure in infirmities, in reproaches, in needs, in persecutions, in distresses, for Christ's sake. For when I am weak, then I am strong.
Acts 28:28-31
28 "Therefore let it be known to you that the salvation of God has been sent to the Gentiles, and they will hear it!" 29 And when he had said these words, the Jews departed and had a great dispute among themselves. 30 Then Paul dwelt two whole years in his own rented house, and received all who came to him, 31 preaching the kingdom of God and teaching the things which concern the Lord Jesus Christ with all confidence, no one forbidding him.