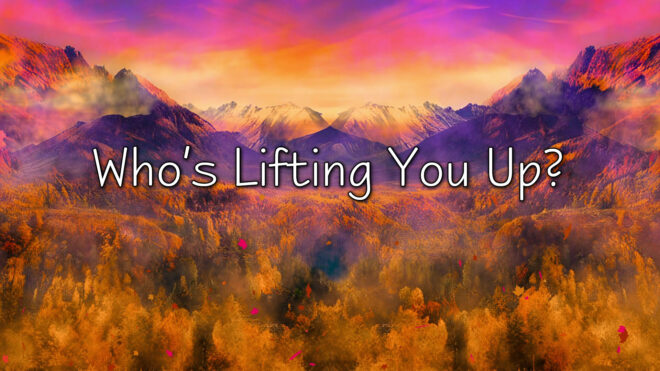 James 4:10
"Humble yourself in the sight of the Lord, and He will lift you up."
Lowliness of Mind
Philippians 2:1-4
1 Therefore if there is any consolation in Christ, if any comfort of love, if any fellowship of the Spirit, if any affection and mercy, 2 fulfill my joy by being like-minded, having the same love, being of one accord, of one mind. 3 Let nothing be done through selfish ambition or conceit, but in lowliness of mind let each esteem others better than himself. 4 Let each of you look out not only for his own interests, but also for the interests of others.
Likeness of Mind
Philippians 2:5-13
5 Let this mind be in you which was also in Christ Jesus, 6 who, being in the form of God, did not consider it robbery to be equal with God, 7 but made Himself of no reputation, taking the form of a bondservant, and coming in the likeness of men. 8 And being found in appearance as a man, He humbled Himself and became obedient to the point of death, even the death of the cross. 9 Therefore God also has highly exalted Him and given Him the name which is above every name, 10 that at the name of Jesus every knee should bow, of those in heaven, and of those on earth, and of those under the earth, 11 and that every tongue should confess that Jesus Christ is Lord, to the glory of God the Father. 12 Therefore, my beloved, as you have always obeyed, not as in my presence only, but now much more in my absence, work out your own salvation with fear and trembling; 13 for it is God who works in you both to will and to do for His good pleasure.
Titus 3:9-11
9 But avoid foolish disputes, genealogies, contentions, and strivings about the law; for they are unprofitable and useless. 10 Reject a divisive man after the first and second admonition, 11 knowing that such a person is warped and sinning, being self-condemned.
Luster of Mind
Philippians 2:14-16
14 Do all things without complaining and disputing, 15 that you may become blameless and harmless, children of God without fault in the midst of a crooked and perverse generation, among whom you shine as lights in the world, 16 holding fast the word of life, so that I may rejoice in the day of Christ that I have not run in vain or labored in vain.
I Peter 3:8-17
8 Finally, all of you be of one mind, having compassion for one another; love as brothers, be tenderhearted, be courteous; 9 not returning evil for evil or reviling for reviling, but on the contrary blessing, knowing that you were called to this, that you may inherit a blessing. 10 For "He who would love life And see good days, Let him refrain his tongue from evil, And his lips from speaking deceit. 11 Let him turn away from evil and do good; Let him seek peace and pursue it. 12 For the eyes of the Lord are on the righteous, And His ears are open to their prayers; But the face of the Lord is against those who do evil." 13 And who is he who will harm you if you become followers of what is good? 14 But even if you should suffer for righteousness' sake, you are blessed. "And do not be afraid of their threats, nor be troubled." 15 But sanctify the Lord God in your hearts, and always be ready to give a defense to everyone who asks you a reason for the hope that is in you, with meekness and fear; 16 having a good conscience, that when they defame you as evildoers, those who revile your good conduct in Christ may be ashamed. 17 For it is better, if it is the will of God, to suffer for doing good than for doing evil.