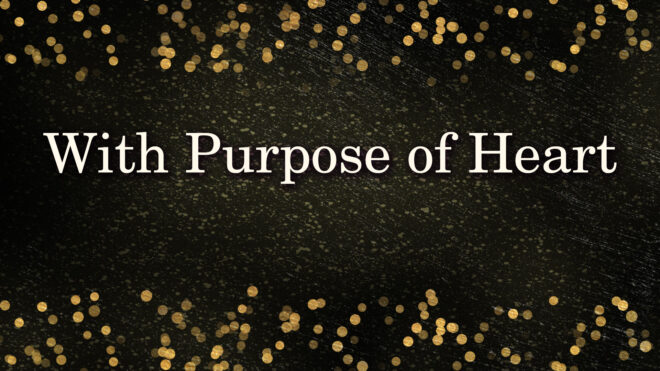 I. What was meant for evil
Acts 11:19-21
19 Now those who were scattered after the persecution that arose over Stephen traveled as far as Phoenicia, Cyprus, and Antioch, preaching the word to no one but the Jews only. 20 But some of them were men from Cyprus and Cyrene, who, when they had come to Antioch, spoke to the Hellenists, preaching the Lord Jesus. 21 And the hand of the Lord was with them, and a great number believed and turned to the Lord.
II. Setting forth
Acts 11:22-24
22 Then news of these things came to the ears of the church in Jerusalem, and they sent out Barnabas to go as far as Antioch. 23 When he came and had seen the grace of God, he was glad, and encouraged them all that with purpose of heart they should continue with the Lord. 24 For he was a good man, full of the Holy Spirit and of faith. And a great many people were added to the Lord.
II Timothy 1:8-12
8 Therefore do not be ashamed of the testimony of our Lord, nor of me His prisoner, but share with me in the sufferings for the gospel according to the power of God, 9 who has saved us and called us with a holy calling, not according to our works, but according to His own purpose and grace which was given to us in Christ Jesus before time began, 10 but has now been revealed by the appearing of our Savior Jesus Christ, who has abolished death and brought life and immortality to light through the gospel, 11 to which I was appointed a preacher, an apostle, and a teacher of the Gentiles. 12 For this reason I also suffer these things; nevertheless I am not ashamed, for I know whom I have believed and am persuaded that He is able to keep what I have committed to Him until that Day.
III. Living up to the accusation
Acts 11:25-26
25 Then Barnabas departed for Tarsus to seek Saul. 26 And when he had found him, he brought him to Antioch. So it was that for a whole year they assembled with the church and taught a great many people. And the disciples were first called Christians in Antioch.
Matthew 27:35-37
35 Then they crucified Him, and divided His garments, casting lots, that it might be fulfilled which was spoken by the prophet: "They divided My garments among them, And for My clothing they cast lots." 36 Sitting down, they kept watch over Him there. 37 And they put up over His head the accusation written against Him:
THIS IS JESUS THE KING OF THE JEWS.