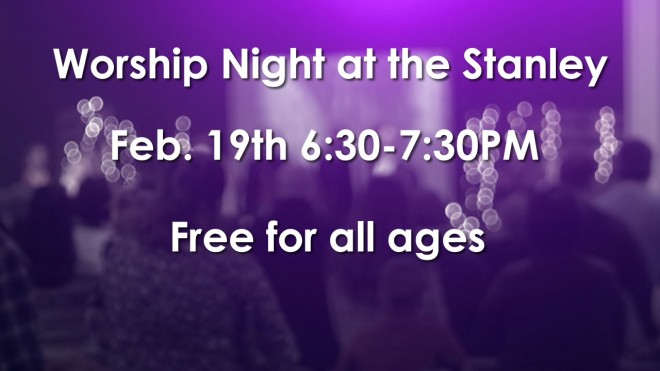 February 19th the Crosspoint Praise Team will be performing at the Stanley Theater in Utica. All ages are welcome to join us from 6:30 – 7:30PM for praise and worship.
This movement is to pray for our area and to bring Christian and non-
Christians together so that we can reach out to our community.
Be in prayer about the opportunities that God has in store for us. Let's be ready to share the gospel and the hope we have in Jesus. Our job is not to save anyone. That's God's job. However, our job is to help people bump into Jesus. That will change a life!