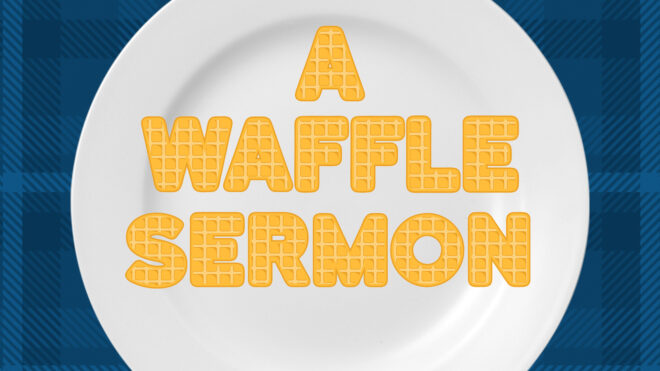 I. True Order
Ephesians 5:22-33
22 Wives, submit to your own husbands, as to the Lord. 23 For the husband is head of the wife, as also Christ is head of the church; and He is the Savior of the body. 24 Therefore, just as the church is subject to Christ, so let the wives be to their own husbands in everything. 25 Husbands, love your wives, just as Christ also loved the church and gave Himself for her, 26 that He might sanctify and cleanse her with the washing of water by the word, 27 that He might present her to Himself a glorious church, not having spot or wrinkle or any such thing, but that she should be holy and without blemish. 28 So husbands ought to love their own wives as their own bodies; he who loves his wife loves himself. 29 For no one ever hated his own flesh, but nourishes and cherishes it, just as the Lord does the church. 30 For we are members of His body, of His flesh and of His bones. 31 "For this reason a man shall leave his father and mother and be joined to his wife, and the two shall become one flesh." 32 This is a great mystery, but I speak concerning Christ and the church. 33 Nevertheless let each one of you in particular so love his own wife as himself, and let the wife see that she respects her husband.
Romans 8:5-8
5 For those who live according to the flesh set their minds on the things of the flesh, but those who live according to the Spirit, the things of the Spirit. 6 For to be carnally minded is death, but to be spiritually minded is life and peace. 7 Because the carnal mind is enmity against God; for it is not subject to the law of God, nor indeed can be. 8 So then, those who are in the flesh cannot please God.
II. True Courage
Matthew 4:1-11
1 Then Jesus was led up by the Spirit into the wilderness to be tempted by the devil. 2 And when He had fasted forty days and forty nights, afterward He was hungry. 3 Now when the tempter came to Him, he said, "If You are the Son of God, command that these stones become bread." 4 But He answered and said, "It is written, 'Man shall not live by bread alone, but by every word that proceeds from the mouth of God.' " 5 Then the devil took Him up into the holy city, set Him on the pinnacle of the temple, 6 and said to Him, "If You are the Son of God, throw Yourself down. For it is written: 'He shall give His angels charge over you,' and, 'In their hands they shall bear you up, Lest you dash your foot against a stone.' " 7 Jesus said to him, "It is written again, 'You shall not tempt the Lord your God.' " 8 Again, the devil took Him up on an exceedingly high mountain, and showed Him all the kingdoms of the world and their glory. 9 And he said to Him, "All these things I will give You if You will fall down and worship me." 10 Then Jesus said to him, "Away with you, Satan! For it is written, 'You shall worship the Lord your God, and Him only you shall serve.' " 11 Then the devil left Him, and behold, angels came and ministered to Him.
Hebrews 11:7
7 By faith Noah, being divinely warned of things not yet seen, moved with godly fear, prepared an ark for the saving of his household, by which he condemned the world and became heir of the righteousness which is according to faith.
III. True Honor
I Peter 3:1-7
1 Wives, likewise, be submissive to your own husbands, that even if some do not obey the word, they, without a word, may be won by the conduct of their wives, 2 when they observe your chaste conduct accompanied by fear. 3 Do not let your adornment be merely outward—arranging the hair, wearing gold, or putting on fine apparel— 4 rather let it be the hidden person of the heart, with the incorruptible beauty of a gentle and quiet spirit, which is very precious in the sight of God. 5 For in this manner, in former times, the holy women who trusted in God also adorned themselves, being submissive to their own husbands, 6 as Sarah obeyed Abraham, calling him lord, whose daughters you are if you do good and are not afraid with any terror. 7 Husbands, likewise, dwell with them with understanding, giving honor to the wife, as to the weaker vessel, and as being heirs together of the grace of life, that your prayers may not be hindered.