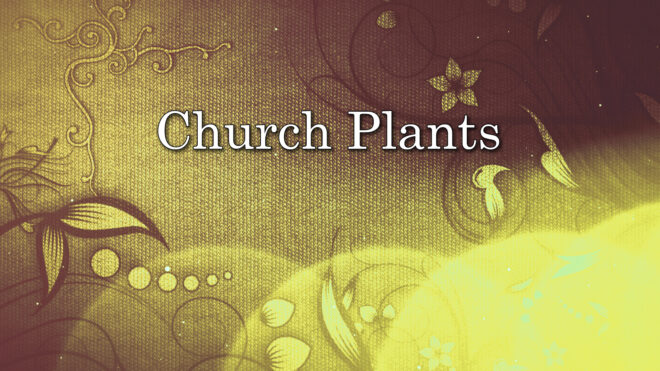 I. Invasive plants
Matthew 24:1-14
1 Then Jesus went out and departed from the temple, and His disciples came up to show Him the buildings of the temple. 2 And Jesus said to them, "Do you not see all these things? Assuredly, I say to you, not one stone shall be left here upon another, that shall not be thrown down." 3 Now as He sat on the Mount of Olives, the disciples came to Him privately, saying, "Tell us, when will these things be? And what will be the sign of Your coming, and of the end of the age?" 4 And Jesus answered and said to them: "Take heed that no one deceives you. 5 For many will come in My name, saying, 'I am the Christ,' and will deceive many. 6 And you will hear of wars and rumors of wars. See that you are not troubled; for all these things must come to pass, but the end is not yet. 7 For nation will rise against nation, and kingdom against kingdom. And there will be famines, pestilences, and earthquakes in various places. 8 All these are the beginning of sorrows. 9 "Then they will deliver you up to tribulation and kill you, and you will be hated by all nations for My name's sake. 10 And then many will be offended, will betray one another, and will hate one another. 11 Then many false prophets will rise up and deceive many. 12 And because lawlessness will abound, the love of many will grow cold. 13 But he who endures to the end shall be saved. 14 And this gospel of the kingdom will be preached in all the world as a witness to all the nations, and then the end will come.
II Timothy 2:14-18
14 Remind them of these things, charging them before the Lord not to strive about words to no profit, to the ruin of the hearers. 15 Be diligent to present yourself approved to God, a worker who does not need to be ashamed, rightly dividing the word of truth. 16 But shun profane and idle babblings, for they will increase to more ungodliness. 17 And their message will spread like cancer. Hymenaeus and Philetus are of this sort, 18 who have strayed concerning the truth, saying that the resurrection is already past; and they overthrow the faith of some.
II. Non-native plants
Matthew 15:1-20
1 Then the scribes and Pharisees who were from Jerusalem came to Jesus, saying, 2 "Why do Your disciples transgress the tradition of the elders? For they do not wash their hands when they eat bread." 3 He answered and said to them, "Why do you also transgress the commandment of God because of your tradition? 4 For God commanded, saying, 'Honor your father and your mother'; and, 'He who curses father or mother, let him be put to death.' 5 But you say, 'Whoever says to his father or mother, "Whatever profit you might have received from me is a gift to God"— 6 then he need not honor his father or mother.' Thus you have made the commandment of God of no effect by your tradition. 7 Hypocrites! Well did Isaiah prophesy about you, saying: 8 'These people draw near to Me with their mouth, And honor Me with their lips, But their heart is far from Me. 9 And in vain they worship Me, Teaching as doctrines the commandments of men.' " 10 When He had called the multitude to Himself, He said to them, "Hear and understand: 11 Not what goes into the mouth defiles a man; but what comes out of the mouth, this defiles a man." 12 Then His disciples came and said to Him, "Do You know that the Pharisees were offended when they heard this saying?" 13 But He answered and said, "Every plant which My heavenly Father has not planted will be uprooted. 14 Let them alone. They are blind leaders of the blind. And if the blind leads the blind, both will fall into a ditch." 15 Then Peter answered and said to Him, "Explain this parable to us." 16 So Jesus said, "Are you also still without understanding? 17 Do you not yet understand that whatever enters the mouth goes into the stomach and is eliminated? 18 But those things which proceed out of the mouth come from the heart, and they defile a man. 19 For out of the heart proceed evil thoughts, murders, adulteries, fornications, thefts, false witness, blasphemies. 20 These are the things which defile a man, but to eat with unwashed hands does not defile a man."
III. Native plants
Acts 6:1-7
6 Now in those days, when the number of the disciples was multiplying, there arose a complaint against the Hebrews by the Hellenists, because their widows were neglected in the daily distribution. 2 Then the twelve summoned the multitude of the disciples and said, "It is not desirable that we should leave the word of God and serve tables. 3 Therefore, brethren, seek out from among you seven men of good reputation, full of the Holy Spirit and wisdom, whom we may appoint over this business; 4 but we will give ourselves continually to prayer and to the ministry of the word." 5 And the saying pleased the whole multitude. And they chose Stephen, a man full of faith and the Holy Spirit, and Philip, Prochorus, Nicanor, Timon, Parmenas, and Nicolas, a proselyte from Antioch, 6 whom they set before the apostles; and when they had prayed, they laid hands on them. 7 Then the word of God spread, and the number of the disciples multiplied greatly in Jerusalem, and a great many of the priests were obedient to the faith.
II Timothy 2:1-13
1 You therefore, my son, be strong in the grace that is in Christ Jesus. 2 And the things that you have heard from me among many witnesses, commit these to faithful men who will be able to teach others also. 3 You therefore must endure hardship as a good soldier of Jesus Christ. 4 No one engaged in warfare entangles himself with the affairs of this life, that he may please him who enlisted him as a soldier. 5 And also if anyone competes in athletics, he is not crowned unless he competes according to the rules. 6 The hardworking farmer must be first to partake of the crops. 7 Consider what I say, and may the Lord give you understanding in all things. 8 Remember that Jesus Christ, of the seed of David, was raised from the dead according to my gospel, 9 for which I suffer trouble as an evildoer, even to the point of chains; but the word of God is not chained. 10 Therefore I endure all things for the sake of the elect, that they also may obtain the salvation which is in Christ Jesus with eternal glory. 11 This is a faithful saying: For if we died with Him, We shall also live with Him. 12 If we endure, We shall also reign with Him. If we deny Him, He also will deny us. 13 If we are faithless, He remains faithful; He cannot deny Himself.