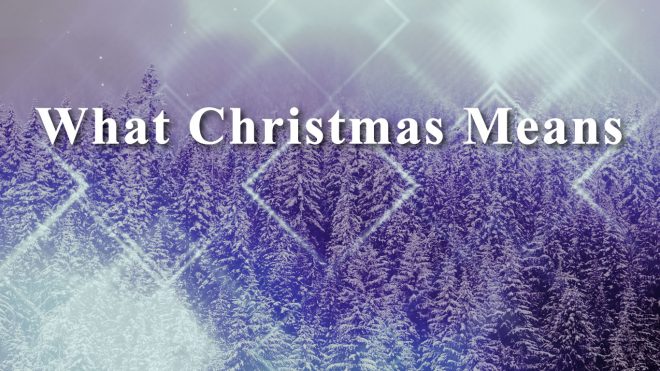 God will not forget you.
For I tell you that Christ has become a servant of the Jews on behalf of God's truth, so that the promises made to the patriarchs might be confirmed and, moreover, that the Gentiles might glorify God for his mercy. As it is written: "Therefore I will praise you among the Gentiles; I will sing the praises of your name."
Again, it says, "Rejoice, you Gentiles, with his people."
And again, "Praise the Lord, all you Gentiles; let all the peoples extol him."
And again, Isaiah says, "The Root of Jesse will spring up, one who will arise to rule over the nations; in him the Gentiles will hope." Romans 15:8-12
For to us a child is born, to us a son is given, and the government will be on his shoulders. And he will be called Wonderful Counselor, Mighty God, Everlasting Father, Prince of Peace. Isaiah 9:6
However, do not rejoice that the spirits submit to you, but rejoice that your names are written in heaven." Luke 10:20
2. God is willing to forgive you.
For Christ did not enter a sanctuary made with human hands that was only a copy of the true one; he entered heaven itself, now to appear for us in God's presence. Nor did he enter heaven to offer himself again and again, the way the high priest enters the Most Holy Place every year with blood that is not his own. Otherwise Christ would have had to suffer many times since the creation of the world. But he has appeared once for all at the culmination of the ages to do away with sin by the sacrifice of himself. Just as people are destined to die once, and after that to face judgment, so Christ was sacrificed once to take away the sins of many; and he will appear a second time, not to bear sin, but to bring salvation to those who are waiting for him. Hebrews 9:24-28
For even the Son of Man did not come to be served, but to serve, and to give his life as a ransom for many. Mark 10:45
"Come now, let us settle the matter," says the LORD. "Though your sins are like scarlet, they shall be as white as snow; though they are red as crimson, they shall be like wool." Isaiah 1:18
If we confess our sins, he is faithful and just and will forgive us our sins and purify us from all unrighteousness. If we claim we have not sinned, we make him out to be a liar and his word is not in us. 1 John 1:9-10
3. God has a better future for you.
"Blessed are those whose transgressions are forgiven, whose sins are covered." Romans 4:7
See what great love the Father has lavished on us, that we should be called children of God! And that is what we are! The reason the world does not know us is that it did not know him. Dear friends, now we are children of God, and what we will be has not yet been made known. But we know that when Christ appears, we shall be like him, for we shall see him as he is. All who have this hope in him purify themselves, just as he is pure. 1 John 3:1-3
However, as it is written: "What no eye has seen, what no ear has heard, and what no human mind has conceived" — the things God has prepared for those who love him— these are the things God has revealed to us by his Spirit. The Spirit searches all things, even the deep things of God. 1 Corinthians 2:9-10
Then I saw "a new heaven and a new earth," for the first heaven and the first earth had passed away, and there was no longer any sea. I saw the Holy City, the new Jerusalem, coming down out of heaven from God, prepared as a bride beautifully dressed for her husband. And I heard a loud voice from the throne saying, "Look! God's dwelling place is now among the people, and he will dwell with them. They will be his people, and God himself will be with them and be their God. 'He will wipe every tear from their eyes. There will be no more death' or mourning or crying or pain, for the old order of things has passed away." He who was seated on the throne said, "I am making everything new!" Then he said, "Write this down, for these words are trustworthy and true." Revelation 21:1-5