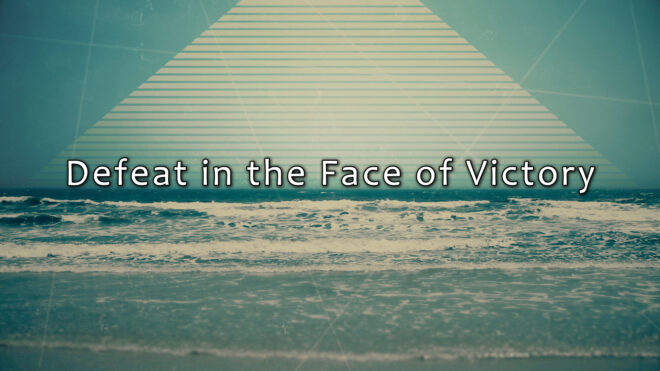 In What Way Have You Loved Us?
Malachi 1:2
"I have loved you," says the Lord. "Yet you say, 'In what way have You loved us?' Was not Esau Jacob's brother?" Says the Lord. "Yet Jacob I have loved;
Numbers 14:1-9
1 So all the congregation lifted up their voices and cried, and the people wept that night. 2 And all the children of Israel complained against Moses and Aaron, and the whole congregation said to them, "If only we had died in the land of Egypt! Or if only we had died in this wilderness! 3 Why has the Lord brought us to this land to fall by the sword, that our wives and children should become victims? Would it not be better for us to return to Egypt?" 4 So they said to one another, "Let us select a leader and return to Egypt." 5 Then Moses and Aaron fell on their faces before all the assembly of the congregation of the children of Israel. 6 But Joshua the son of Nun and Caleb the son of Jephunneh, who were among those who had spied out the land, tore their clothes; 7 and they spoke to all the congregation of the children of Israel, saying: "The land we passed through to spy out is an exceedingly good land. 8 If the Lord delights in us, then He will bring us into this land and give it to us, 'a land which flows with milk and honey.' 9 Only do not rebel against the Lord, nor fear the people of the land, for they are our bread; their protection has departed from them, and the Lord is with us. Do not fear them."
Victory Doesn't Begin at Death, it Begins at Rebirth
Romans 6:1-14
1 What shall we say then? Shall we continue in sin that grace may abound? 2 Certainly not! How shall we who died to sin live any longer in it? 3 Or do you not know that as many of us as were baptized into Christ Jesus were baptized into His death? 4 Therefore we were buried with Him through baptism into death, that just as Christ was raised from the dead by the glory of the Father, even so we also should walk in newness of life. 5 For if we have been united together in the likeness of His death, certainly we also shall be in the likeness of His resurrection, 6 knowing this, that our old man was crucified with Him, that the body of sin might be done away with, that we should no longer be slaves of sin. 7 For he who has died has been freed from sin. 8 Now if we died with Christ, we believe that we shall also live with Him, 9 knowing that Christ, having been raised from the dead, dies no more. Death no longer has dominion over Him. 10 For the death that He died, He died to sin once for all; but the life that He lives, He lives to God. 11 Likewise you also, reckon yourselves to be dead indeed to sin, but alive to God in Christ Jesus our Lord. 12 Therefore do not let sin reign in your mortal body, that you should obey it in its lusts. 13 And do not present your members as instruments of unrighteousness to sin, but present yourselves to God as being alive from the dead, and your members as instruments of righteousness to God. 14 For sin shall not have dominion over you, for you are not under law but under grace.
The Same Old Problem
Isaiah 59:1-2
1 Behold, the Lord's hand is not shortened, That it cannot save; Nor His ear heavy, That it cannot hear. 2 But your iniquities have separated you from your God; And your sins have hidden His face from you, So that He will not hear.
Psalm 56
Be merciful to me, O God, for man would swallow me up; Fighting all day he oppresses me. 2 My enemies would hound me all day, For there are many who fight against me, O Most High. 3 Whenever I am afraid, I will trust in You. 4 In God (I will praise His word),
In God I have put my trust; I will not fear. What can flesh do to me? 5 All day they twist my words; All their thoughts are against me for evil. 6 They gather together, They hide, they mark my steps, When they lie in wait for my life. 7 Shall they escape by iniquity? In anger cast down the peoples, O God! 8 You number my wanderings; Put my tears into Your bottle; Are they not in Your book? 9 When I cry out to You, Then my enemies will turn back; This I know, because God is for me. 10 In God (I will praise His word), In the Lord (I will praise His word), 11 In God I have put my trust; I will not be afraid. What can man do to me? 12 Vows made to You are binding upon me, O God; I will render praises to You, 13 For You have delivered my soul from death. Have You not kept my feet from falling, That I may walk before God In the light of the living?