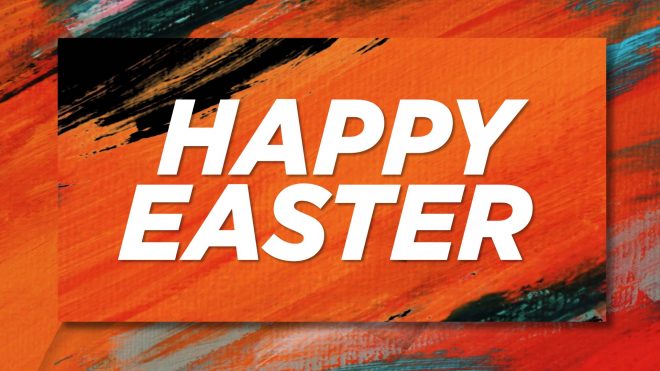 Luke:24:1-8
On the first day of the week, very early in the morning, the women took the spices they had prepared and went to the tomb. 2 They found the stone rolled away from the tomb, 3 but when they entered, they did not find the body of the Lord Jesus. 4 While they were wondering about this, suddenly two men in clothes that gleamed like lightning stood beside them. 5 In their fright the women bowed down with their faces to the ground, but the men said to them, "Why do you look for the living among the dead? 6 He is not here; he has risen! Remember how he told you, while he was still with you in Galilee: 7 'The Son of Man must be delivered over to the hands of sinners, be crucified and on the third day be raised again.' " 8 Then they remembered his words.
Psalms 16:1-11
A miktam of David.
Keep me safe, my God,
for in you I take refuge.
I say to the Lord, "You are my Lord;
apart from you I have no good thing."
I say of the holy people who are in the land,
"They are the noble ones in whom is all my delight."
Those who run after other gods will suffer more and more.
I will not pour out libations of blood to such gods
or take up their names on my lips.
Lord, you alone are my portion and my cup;
you make my lot secure.
The boundary lines have fallen for me in pleasant places;
surely I have a delightful inheritance.
I will praise the Lord, who counsels me;
even at night my heart instructs me.
I keep my eyes always on the Lord.
With him at my right hand, I will not be shaken.
Therefore my heart is glad and my tongue rejoices;
my body also will rest secure,
because you will not abandon me to the realm of the dead,
nor will you let your faithful one see decay.
You make known to me the path of life;
you will fill me with joy in your presence,
with eternal pleasures at your right hand.
Psalm 23:1-6
The Lord is my shepherd, I lack nothing.
He makes me lie down in green pastures,
he leads me beside quiet waters,
he refreshes my soul.
He guides me along the right paths
for his name's sake.
Even though I walk
through the darkest valley,
I will fear no evil,
for you are with me;
your rod and your staff,
they comfort me.
You prepare a table before me
in the presence of my enemies.
You anoint my head with oil;
my cup overflows.
Surely your goodness and love will follow me
all the days of my life,
and I will dwell in the house of the Lord
forever.
John 10:7-10
Therefore Jesus said again, "Very truly I tell you, I am the gate for the sheep. All who have come before me are thieves and robbers, but the sheep have not listened to them. I am the gate; whoever enters through me will be saved. They will come in and go out, and find pasture. The thief comes only to steal and kill and destroy; I have come that they may have life, and have it to the full.
John 17:1 – 6
After Jesus said this, he looked toward heaven and prayed:
"Father, the hour has come. Glorify your Son, that your Son may glorify you. For you granted him authority over all people that he might give eternal life to all those you have given him. Now this is eternal life: that they know you, the only true God, and Jesus Christ, whom you have sent. I have brought you glory on earth by finishing the work you gave me to do. And now, Father, glorify me in your presence with the glory I had with you before the world began.
"I have revealed you to those whom you gave me out of the world. They were yours; you gave them to me and they have obeyed your word.
1 Corinthians 15:12-26
But if it is preached that Christ has been raised from the dead, how can some of you say that there is no resurrection of the dead? If there is no resurrection of the dead, then not even Christ has been raised. And if Christ has not been raised, our preaching is useless and so is your faith. More than that, we are then found to be false witnesses about God, for we have testified about God that he raised Christ from the dead. But he did not raise him if in fact the dead are not raised. For if the dead are not raised, then Christ has not been raised either. And if Christ has not been raised, your faith is futile; you are still in your sins. Then those also who have fallen asleep in Christ are lost. If only for this life we have hope in Christ, we are of all people most to be pitied.
But Christ has indeed been raised from the dead, the firstfruits of those who have fallen asleep. For since death came through a man, the resurrection of the dead comes also through a man. For as in Adam all die, so in Christ all will be made alive. But each in turn: Christ, the firstfruits; then, when he comes, those who belong to him. Then the end will come, when he hands over the kingdom to God the Father after he has destroyed all dominion, authority and power. For he must reign until he has put all his enemies under his feet. The last enemy to be destroyed is death
1 Corinthians 15:50-58
I declare to you, brothers and sisters, that flesh and blood cannot inherit the kingdom of God, nor does the perishable inherit the imperishable. Listen, I tell you a mystery: We will not all sleep, but we will all be changed— in a flash, in the twinkling of an eye, at the last trumpet. For the trumpet will sound, the dead will be raised imperishable, and we will be changed. For the perishable must clothe itself with the imperishable, and the mortal with immortality. When the perishable has been clothed with the imperishable, and the mortal with immortality, then the saying that is written will come true: "Death has been swallowed up in victory."
"Where, O death, is your victory?
Where, O death, is your sting?"
The sting of death is sin, and the power of sin is the law. But thanks be to God! He gives us the victory through our Lord Jesus Christ.
Therefore, my dear brothers and sisters, stand firm. Let nothing move you. Always give yourselves fully to the work of the Lord, because you know that your labor in the Lord is not in vain.