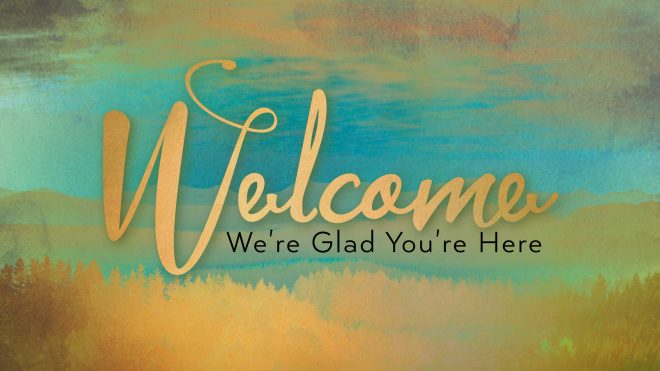 James 1:1-4
James, a servant of God and of the Lord Jesus Christ,
To the twelve tribes scattered among the nations:
Greetings.
Consider it pure joy, my brothers and sisters, whenever you face trials of many kinds, because you know that the testing of your faith produces perseverance. Let perseverance finish its work so that you may be mature and complete, not lacking anything.
Matthew 6:25-34
"Therefore I tell you, do not worry about your life, what you will eat or drink; or about your body, what you will wear. Is not life more than food, and the body more than clothes? Look at the birds of the air; they do not sow or reap or store away in barns, and yet your heavenly Father feeds them. Are you not much more valuable than they? Can any one of you by worrying add a single hour to your life?
"And why do you worry about clothes? See how the flowers of the field grow. They do not labor or spin. Yet I tell you that not even Solomon in all his splendor was dressed like one of these. If that is how God clothes the grass of the field, which is here today and tomorrow is thrown into the fire, will he not much more clothe you—you of little faith? So do not worry, saying, 'What shall we eat?' or 'What shall we drink?' or 'What shall we wear?' For the pagans run after all these things, and your heavenly Father knows that you need them. But seek first his kingdom and his righteousness, and all these things will be given to you as well. Therefore do not worry about tomorrow, for tomorrow will worry about itself. Each day has enough trouble of its own.
John 15:1-4
"I am the true vine, and my Father is the gardener. He cuts off every branch in me that bears no fruit, while every branch that does bear fruit he prunes so that it will be even more fruitful. You are already clean because of the word I have spoken to you. Remain in me, as I also remain in you. No branch can bear fruit by itself; it must remain in the vine. Neither can you bear fruit unless you remain in me.
John 10:27-30
My sheep listen to my voice; I know them, and they follow me. I give them eternal life, and they shall never perish; no one will snatch them out of my hand. My Father, who has given them to me, is greater than all; no one can snatch them out of my Father's hand. I and the Father are one."
Galatians 5:16-23
So I say, walk by the Spirit, and you will not gratify the desires of the flesh. For the flesh desires what is contrary to the Spirit, and the Spirit what is contrary to the flesh. They are in conflict with each other, so that you are not to do whatever you want. But if you are led by the Spirit, you are not under the law.
The acts of the flesh are obvious: sexual immorality, impurity and debauchery; idolatry and witchcraft; hatred, discord, jealousy, fits of rage, selfish ambition, dissensions, factions and envy; drunkenness, orgies, and the like. I warn you, as I did before, that those who live like this will not inherit the kingdom of God.
But the fruit of the Spirit is love, joy, peace, forbearance, kindness, goodness, faithfulness, gentleness and self-control. Against such things there is no law.
1 Corinthians 13:4
Love is patient, love is kind. It does not envy, it does not boast, it is not proud.
Romans 4:18-21
Against all hope, Abraham in hope believed and so became the father of many nations, just as it had been said to him, "So shall your offspring be." Without weakening in his faith, he faced the fact that his body was as good as dead—since he was about a hundred years old—and that Sarah's womb was also dead. Yet he did not waver through unbelief regarding the promise of God, but was strengthened in his faith and gave glory to God, being fully persuaded that God had power to do what he had promised.
1 Samuel 13:5-15
The Philistines assembled to fight Israel, with three thousand chariots, six thousand charioteers, and soldiers as numerous as the sand on the seashore. They went up and camped at Mikmash, east of Beth Aven. When the Israelites saw that their situation was critical and that their army was hard pressed, they hid in caves and thickets, among the rocks, and in pits and cisterns. Some Hebrews even crossed the Jordan to the land of Gad and Gilead.
Saul remained at Gilgal, and all the troops with him were quaking with fear. He waited seven days, the time set by Samuel; but Samuel did not come to Gilgal, and Saul's men began to scatter. So he said, "Bring me the burnt offering and the fellowship offerings." And Saul offered up the burnt offering. Just as he finished making the offering, Samuel arrived, and Saul went out to greet him.
"What have you done?" asked Samuel.
Saul replied, "When I saw that the men were scattering, and that you did not come at the set time, and that the Philistines were assembling at Mikmash, I thought, 'Now the Philistines will come down against me at Gilgal, and I have not sought the Lord's favor.' So I felt compelled to offer the burnt offering."
"You have done a foolish thing," Samuel said. "You have not kept the command the Lord your God gave you; if you had, he would have established your kingdom over Israel for all time. But now your kingdom will not endure; the Lord has sought out a man after his own heart and appointed him ruler of his people, because you have not kept the Lord's command."
Then Samuel left Gilgal and went up to Gibeah in Benjamin, and Saul counted the men who were with him. They numbered about six hundred.
2 Thessalonians 3:1-5
As for other matters, brothers and sisters, pray for us that the message of the Lord may spread rapidly and be honored, just as it was with you. And pray that we may be delivered from wicked and evil people, for not everyone has faith. But the Lord is faithful, and he will strengthen you and protect you from the evil one. We have confidence in the Lord that you are doing and will continue to do the things we command. May the Lord direct your hearts into God's love and Christ's perseverance.
Colosians 3:12-15
Therefore, as God's chosen people, holy and dearly loved, clothe yourselves with compassion, kindness, humility, gentleness and patience. Bear with each other and forgive one another if any of you has a grievance against someone. Forgive as the Lord forgave you. And over all these virtues put on love, which binds them all together in perfect unity.
Let the peace of Christ rule in your hearts, since as members of one body you were called to peace. And be thankful.
Romans 5:1-5
Therefore, since we have been justified through faith, we have peace with God through our Lord Jesus Christ, through whom we have gained access by faith into this grace in which we now stand. And we boast in the hope of the glory of God. Not only so, but we also glory in our sufferings, because we know that suffering produces perseverance; perseverance, character; and character, hope. And hope does not put us to shame, because God's love has been poured out into our hearts through the Holy Spirit, who has been given to us.