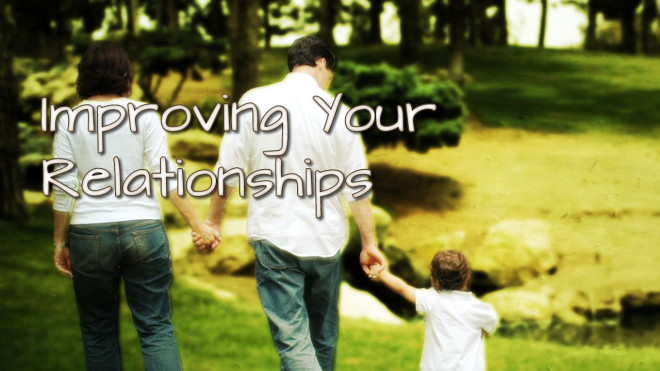 1. Be honest with yourself and others when you make judgments. 
"Do not judge, or you too will be judged. For in the same way you judge others, you will be judged, and with the measure you use, it will be measured to you. "Why do you look at the speck of sawdust in your brother's eye and pay no attention to the plank in your own eye? How can you say to your brother, 'Let me take the speck out of your eye,' when all the time there is a plank in your own eye? You hypocrite, first take the plank out of your own eye, and then you will see clearly to remove the speck from your brother's eye. Matthew 7:1-5 
Instead, speaking the truth in love, we will in all things grow up into him who is the Head, that is, Christ. Ephesians 4:15
Have mercy on others because you need mercy, too.
Blessed are the merciful, for they will be shown mercy.   Matthew 5:7
Forgive us our debts, as we also have forgiven our debtors. 13 And lead us not into temptation, but deliver us from the evil one. ' 14 For if you forgive men when they sin against you, your heavenly Father will also forgive you. 15 But if you do not forgive men their sins, your Father will not forgive your sins.  Matthew 6:12-15
He has showed you, O man, what is good. And what does the LORD require of you? To act justly and to love mercy and to walk humbly with your God. Micah 6:8
Forgiving others is not only divine but is a Christian obligation.
Jesus answered him, "Simon, I have something to tell you." "Tell me, teacher," he said. 41 "Two men owed money to a certain moneylender. One owed him five hundred denarii, and the other fifty. 42 Neither of them had the money to pay him back, so he canceled the debts of both. Now which of them will love him more?" 43 Simon replied, "I suppose the one who had the bigger debt canceled." "You have judged correctly," Jesus said.  Luke 7:40-43 
See Luke 7:36-50 and Matthew 18:28-35
Therefore, as God's chosen people, holy and dearly loved, clothe yourselves with compassion, kindness, humility, gentleness and patience. 13 Bear with each other and forgive whatever grievances you may have against one another. Forgive as the Lord forgave you.   Colossians 3:12-13 
Grace is still amazing and so is it's practice.
For it is by grace you have been saved, through faith–and this not from yourselves, it is the gift of God– 9 not by works, so that no one can boast.   Ephesians 2:8-9
This righteousness from God comes through faith in Jesus Christ to all who believe. There is no difference, 23 for all have sinned and fall short of the glory of God, 24 and are justified freely by his grace through the redemption that came by Christ Jesus.   Romans 3:22-24