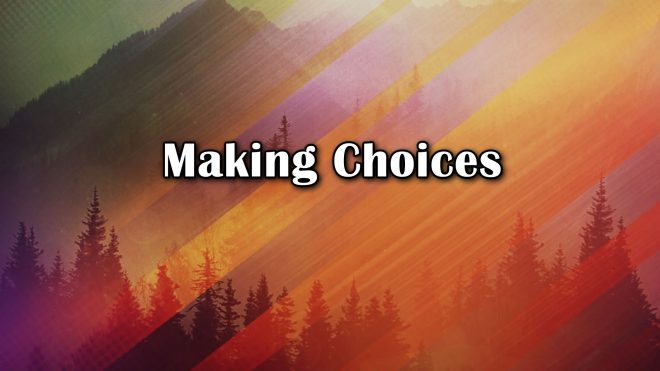 Numbers 20:2-13
2 Now there was no water for the community, and the people gathered in opposition to Moses and Aaron. 3 They quarreled with Moses and said, "If only we had died when our brothers fell dead before the Lord! 4 Why did you bring the Lord's community into this wilderness, that we and our livestock should die here? 5 Why did you bring us up out of Egypt to this terrible place? It has no grain or figs, grapevines or pomegranates. And there is no water to drink!"
6 Moses and Aaron went from the assembly to the entrance to the tent of meeting and fell facedown, and the glory of the Lord appeared to them.7 The Lord said to Moses, 8 "Take the staff, and you and your brother Aaron gather the assembly together. Speak to that rock before their eyes and it will pour out its water. You will bring water out of the rock for the community so they and their livestock can drink."
9 So Moses took the staff from the Lord's presence, just as he commanded him. 10 He and Aaron gathered the assembly together in front of the rock and Moses said to them, "Listen, you rebels, must we bring you water out of this rock?" 11 Then Moses raised his arm and struck the rock twice with his staff. Water gushed out, and the community and their livestock drank.
12 But the Lord said to Moses and Aaron, "Because you did not trust in me enough to honor me as holy in the sight of the Israelites, you will not bring this community into the land I give them."
13 These were the waters of Meribah,[a] where the Israelites quarreled with the Lord and where he was proved holy among them.
2 Samuel 11:2-3
2 One evening David got up from his bed and walked around on the roofof the palace. From the roof he saw a woman bathing. The woman was very beautiful, 3 and David sent someone to find out about her. The man said, "She is Bathsheba, the daughter of Eliam and the wife of Uriah the Hittite."
Matthew 19:16-22
16 Just then a man came up to Jesus and asked, "Teacher, what good thing must I do to get eternal life?"
17 "Why do you ask me about what is good?" Jesus replied. "There is only One who is good. If you want to enter life, keep the commandments."
18 "Which ones?" he inquired.
Jesus replied, "'You shall not murder, you shall not commit adultery, you shall not steal, you shall not give false testimony, 19 honor your father and mother,'[a] and 'love your neighbor as yourself.'[b]"
20 "All these I have kept," the young man said. "What do I still lack?"
21 Jesus answered, "If you want to be perfect, go, sell your possessions and give to the poor, and you will have treasure in heaven. Then come, follow me."
22 When the young man heard this, he went away sad, because he had great wealth.
Matthew 26:50-56
50 Jesus replied, "Do what you came for, friend."[a]
Then the men stepped forward, seized Jesus and arrested him. 51 With that, one of Jesus' companions reached for his sword, drew it out and struck the servant of the high priest, cutting off his ear.
52 "Put your sword back in its place," Jesus said to him, "for all who draw the sword will die by the sword. 53 Do you think I cannot call on my Father, and he will at once put at my disposal more than twelve legions of angels? 54 But how then would the Scriptures be fulfilled that say it must happen in this way?"
55 In that hour Jesus said to the crowd, "Am I leading a rebellion, that you have come out with swords and clubs to capture me? Every day I sat in the temple courts teaching, and you did not arrest me. 56 But this has all taken place that the writings of the prophets might be fulfilled."Then all the disciples deserted him and fled.
Matthew 26:69-75
69 Now Peter was sitting out in the courtyard, and a servant girl came to him. "You also were with Jesus of Galilee," she said.
70 But he denied it before them all. "I don't know what you're talking about," he said.
71 Then he went out to the gateway, where another servant girl saw him and said to the people there, "This fellow was with Jesus of Nazareth."
72 He denied it again, with an oath: "I don't know the man!"
73 After a little while, those standing there went up to Peter and said, "Surely you are one of them; your accent gives you away."
74 Then he began to call down curses, and he swore to them, "I don't know the man!"
Immediately a rooster crowed. 75 Then Peter remembered the word Jesus had spoken: "Before the rooster crows, you will disown me three times." And he went outside and wept bitterly.