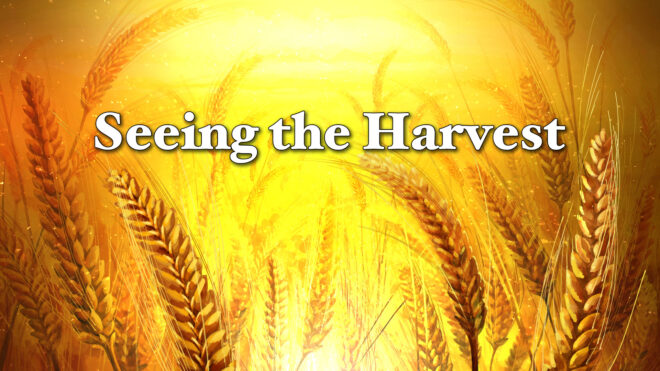 Matthew 9:35-38
35 Then Jesus went about all the cities and villages, teaching in their synagogues, preaching the gospel of the kingdom, and healing every sickness and every disease among the people. 36 But when He saw the multitudes, He was moved with compassion for them, because they were weary and scattered, like sheep having no shepherd. 37 Then He said to His disciples, "The harvest truly is plentiful, but the laborers are few. 38 Therefore pray the Lord of the harvest to send out laborers into His harvest."
I. Who are you?
James 2:1-13
1 My brethren, do not hold the faith of our Lord Jesus Christ, the Lord of glory, with partiality. 2 For if there should come into your assembly a man with gold rings, in fine apparel, and there should also come in a poor man in filthy clothes, 3 and you pay attention to the one wearing the fine clothes and say to him, "You sit here in a good place," and say to the poor man, "You stand there," or, "Sit here at my footstool," 4 have you not shown partiality among yourselves, and become judges with evil thoughts? 5 Listen, my beloved brethren: Has God not chosen the poor of this world to be rich in faith and heirs of the kingdom which He promised to those who love Him? 6 But you have dishonored the poor man. Do not the rich oppress you and drag you into the courts? 7 Do they not blaspheme that noble name by which you are called? 8 If you really fulfill the royal law according to the Scripture, "You shall love your neighbor as yourself," you do well; 9 but if you show partiality, you commit sin, and are convicted by the law as transgressors. 10 For whoever shall keep the whole law, and yet stumble in one point, he is guilty of all. 11 For He who said, "Do not commit adultery," also said, "Do not murder." Now if you do not commit adultery, but you do murder, you have become a transgressor of the law. 12 So speak and so do as those who will be judged by the law of liberty. 13 For judgment is without mercy to the one who has shown no mercy. Mercy triumphs over judgment.
Luke 19:1-10
19 Then Jesus entered and passed through Jericho. 2 Now behold, there was a man named Zacchaeus who was a chief tax collector, and he was rich. 3 And he sought to see who Jesus was, but could not because of the crowd, for he was of short stature. 4 So he ran ahead and climbed up into a sycamore tree to see Him, for He was going to pass that way. 5 And when Jesus came to the place, He looked up and saw him, and said to him, "Zacchaeus, make haste and come down, for today I must stay at your house." 6 So he made haste and came down, and received Him joyfully. 7 But when they saw it, they all complained, saying, "He has gone to be a guest with a man who is a sinner." 8 Then Zacchaeus stood and said to the Lord, "Look, Lord, I give half of my goods to the poor; and if I have taken anything from anyone by false accusation, I restore fourfold." 9 And Jesus said to him, "Today salvation has come to this house, because he also is a son of Abraham; 10 for the Son of Man has come to seek and to save that which was lost."
Luke 21:1-4
1 And He looked up and saw the rich putting their gifts into the treasury, 2 and He saw also a certain poor widow putting in two mites. 3 So He said, "Truly I say to you that this poor widow has put in more than all; 4 for all these out of their abundance have put in offerings for God, but she out of her poverty put in all the livelihood that she had."
II. What is love?
James 2:14-26
14 What does it profit, my brethren, if someone says he has faith but does not have works? Can faith save him? 15 If a brother or sister is naked and destitute of daily food, 16 and one of you says to them, "Depart in peace, be warmed and filled," but you do not give them the things which are needed for the body, what does it profit? 17 Thus also faith by itself, if it does not have works, is dead. 18 But someone will say, "You have faith, and I have works." Show me your faith without your works, and I will show you my faith by my works. 19 You believe that there is one God. You do well. Even the demons believe—and tremble! 20 But do you want to know, O foolish man, that faith without works is dead? 21 Was not Abraham our father justified by works when he offered Isaac his son on the altar? 22 Do you see that faith was working together with his works, and by works faith was made perfect? 23 And the Scripture was fulfilled which says, "Abraham believed God, and it was accounted to him for righteousness." And he was called the friend of God. 24 You see then that a man is justified by works, and not by faith only. 25 Likewise, was not Rahab the harlot also justified by works when she received the messengers and sent them out another way? 26 For as the body without the spirit is dead, so faith without works is dead also.
III. Who am I?
I Corinthians 9:1-18
1 Am I not an apostle? Am I not free? Have I not seen Jesus Christ our Lord? Are you not my work in the Lord? 2 If I am not an apostle to others, yet doubtless I am to you. For you are the seal of my apostleship in the Lord. 3 My defense to those who examine me is this: 4 Do we have no right to eat and drink? 5 Do we have no right to take along a believing wife, as do also the other apostles, the brothers of the Lord, and Cephas? 6 Or is it only Barnabas and I who have no right to refrain from working? 7 Who ever goes to war at his own expense? Who plants a vineyard and does not eat of its fruit? Or who tends a flock and does not drink of the milk of the flock? 8 Do I say these things as a mere man? Or does not the law say the same also? 9 For it is written in the law of Moses, "You shall not muzzle an ox while it treads out the grain." Is it oxen God is concerned about? 10 Or does He say it altogether for our sakes? For our sakes, no doubt, this is written, that he who plows should plow in hope, and he who threshes in hope should be partaker of his hope. 11 If we have sown spiritual things for you, is it a great thing if we reap your material things? 12 If others are partakers of this right over you, are we not even more? Nevertheless we have not used this right, but endure all things lest we hinder the gospel of Christ. 13 Do you not know that those who minister the holy things eat of the things of the temple, and those who serve at the altar partake of the offerings of the altar? 14 Even so the Lord has commanded that those who preach the gospel should live from the gospel. 15 But I have used none of these things, nor have I written these things that it should be done so to me; for it would be better for me to die than that anyone should make my boasting void. 16 For if I preach the gospel, I have nothing to boast of, for necessity is laid upon me; yes, woe is me if I do not preach the gospel! 17 For if I do this willingly, I have a reward; but if against my will, I have been entrusted with a stewardship. 18 What is my reward then? That when I preach the gospel, I may present the gospel of Christ without charge, that I may not abuse my authority in the gospel.
I Corinthians 9:19-23
19 For though I am free from all men, I have made myself a servant to all, that I might win the more; 20 and to the Jews I became as a Jew, that I might win Jews; to those who are under the law, as under the law, that I might win those who are under the law; 21 to those who are without law, as without law (not being without law toward God, but under law toward Christ), that I might win those who are without law; 22 to the weak I became as weak, that I might win the weak. I have become all things to all men, that I might by all means save some. 23 Now this I do for the gospel's sake, that I may be partaker of it with you.