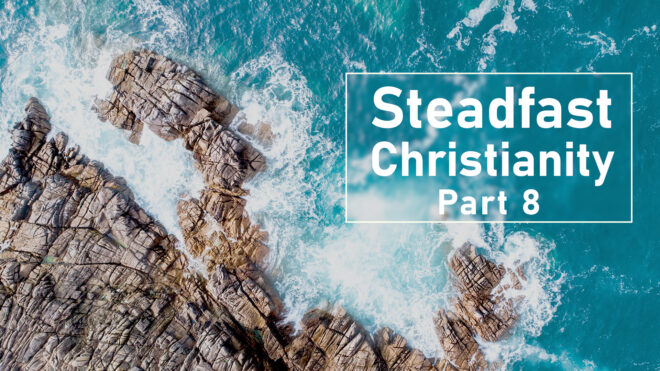 1 Steadfast Christians relate well to their leadership.
1 Thessalonians 5:12-13
Now we ask you, brothers and sisters, to acknowledge those who work hard among you, who care for you in the Lord and who admonish you. 13 Hold them in the highest regard in love because of their work. Live in peace with each other.
1 Peter 5:2-4
Be shepherds of God's flock that is under your care, watching over them—not because you must, but because you are willing, as God wants you to be; not pursuing dishonest gain, but eager to serve; 3 not lording it over those entrusted to you, but being examples to the flock. 4 And when the Chief Shepherd appears, you will receive the crown of glory that will never fade away.
Hebrews 13:17
Have confidence in your leaders and submit to their authority, because they keep watch over you as those who must give an account. Do this so that their work will be a joy, not a burden, for that would be of no benefit to you.
2 Steadfast Christians relate well to their laity.
1 Thessalonians 5:14-15
And we urge you, brothers and sisters, warn those who are idle and disruptive, encourage the disheartened, help the weak, be patient with everyone. 15 Make sure that nobody pays back wrong for wrong, but always strive to do what is good for each other and for everyone else.
Hebrews 10:24-25
And let us consider how we may spur one another on toward love and good deeds, 25 not giving up meeting together, as some are in the habit of doing, but encouraging one another—and all the more as you see the Day approaching.
3 Steadfast Christians relate well to their Lord and live by His grace.
1 Thessalonians 5:16-24
Rejoice always, 17 pray continually, 18 give thanks in all circumstances; for this is God's will for you in Christ Jesus.
19 Do not quench the Spirit. 20 Do not treat prophecies with contempt 21 but test them all; hold on to what is good, 22 reject every kind of evil. 23 May God himself, the God of peace, sanctify you through and through. May your whole spirit, soul and body be kept blameless at the coming of our Lord Jesus Christ. 24 The one who calls you is faithful, and he will do it.
Deuteronomy 6:5
Love the Lord your God with all your heart and with all your soul and with all your strength.
2 Corinthians 12:9
But he said to me, "My grace is sufficient for you, for my power is made perfect in weakness." Therefore, I will boast all the more gladly about my weaknesses, so that Christ's power may rest on me.