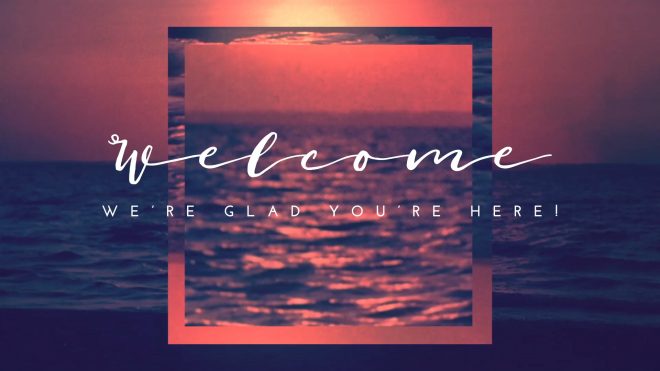 1. Persist in God's word.
Galatians 5:22-23
But the fruit of the Spirit is love, joy, peace, forbearance, kindness, goodness, faithfulness,23 gentleness and self-control. Against such things there is no law.

John 15:5-7
I am the vine; you are the branches. If you remain in me and I in you, you will bear much fruit;apart from me you can do nothing. 6 If you do not remain in me, you are like a branch that is thrown away and withers; such branches are picked up, thrown into the fire and burned. 7 If you remain in me and my words remain in you, ask whatever you wish, and it will be done for you.

Obstacle- Parable of the Sower

2. Persist in believing.

Romans 4:16-25
16 Therefore, the promise comes by faith, so that it may be by grace and may be guaranteed to all Abraham's offspring—not only to those who are of the law but also to those who have the faith of Abraham. He is the father of us all. 17 As it is written: "I have made you a father of many nations." He is our father in the sight of God, in whom he believed—the God who gives life to the dead and calls into being things that were not. 18 Against all hope, Abraham in hope believed and so became the father of many nations, just as it had been said to him, "So shall your offspring be." 19 Without weakening in his faith, he faced the fact that his body was as good as dead—since he was about a hundred years old—and that Sarah's womb was also dead. 20 Yet he did not waver through unbelief regarding the promise of God, but was strengthened in his faith and gave glory to God, 21 being fully persuaded that God had power to do what he had promised. 22 This is why "it was credited to him as righteousness." 23 The words "it was credited to him" were written not for him alone,24 but also for us, to whom God will credit righteousness—for us who believe in him who raised Jesus our Lord from the dead. 25 He was delivered over to death for our sins and was raised to life for our justification.

1 John 2:28
28 And now, dear children, continue in him, so that when he appears we may be confident and unashamed before him at his coming.
3 John 1:3
It gave me great joy when some believers came and testified about your faithfulness to the truth, telling how you continue to walk in it.
Obstacle- 1 Peter 5:6-11
6 Humble yourselves, therefore, under God's mighty hand, that he may lift you up in due time.7 Cast all your anxiety on him because he cares for you. 8 Be alert and of sober mind. Your enemy the devil prowls around like a roaring lion looking for someone to devour. 9 Resist him, standing firm in the faith, because you know that the family of believers throughout the world is undergoing the same kind of sufferings. 10 And the God of all grace, who called you to his eternal glory in Christ, after you have suffered a little while, will himself restore you and make you strong, firm and steadfast. 11 To him be the power for ever and ever. Amen.
3. Persist in prayer.
Luke 18:1
1 Then Jesus told his disciples a parable to show them that they should always pray and not give up.

Matthew 7:7-12
7 "Ask and it will be given to you; seek and you will find; knock and the door will be opened to you. 8 For everyone who asks receives; the one who seeks finds; and to the one who knocks, the door will be opened.9 "Which of you, if your son asks for bread, will give him a stone? 10 Or if he asks for a fish, will give him a snake? 11 If you, then, though you are evil, know how to give good gifts to your children, how much more will your Father in heaven give good gifts to those who ask him!12 So in everything, do to others what you would have them do to you, for this sums up the Law and the Prophets.

Ephesians 6:18
18And pray in the Spirit on all occasions with all kinds of prayers and requests. With this in mind, be alert and always keep on praying for all the Lord's people.
Obstacle- Matthew 26:41
41 "Watch and pray so that you will not fall into temptation. The spirit is willing, but the flesh is weak."
4. Persist in giving.
Luke 6:38
38 Give, and it will be given to you. A good measure, pressed down, shaken together and running over, will be poured into your lap. For with the measure you use, it will be measured to you."
2 Corinthians 9:6
6Remember this: Whoever sows sparingly will also reap sparingly, and whoever sows generously will also reap generously.

Obstacle- Luke 16:13
13 "No one can serve two masters. Either you will hate the one and love the other, or you will be devoted to the one and despise the other. You cannot serve both God and money."

5. Persist in doing good.
Galatians 6:9
9 Let us not become weary in doing good, for at the proper time we will reap a harvest if we do not give up.
2 Thessalonians 3:13
13 And as for you, brothers and sisters, never tire of doing what is good.

Obstacle- 2 Corinthians 5:15
15 And he died for all, that those who live should no longer live for themselves but for him who died for them and was raised again.

6. Persist in meeting together. 
Hebrews 10:23-25
23 Let us hold unswervingly to the hope we profess, for he who promised is faithful. 24 And let us consider how we may spur one another on toward love and good deeds, 25 not giving up meeting together, as some are in the habit of doing, but encouraging one another—and all the more as you see the Day approaching.

Obstacle- Matthew 6:33
33 But seek first his kingdom and his righteousness, and all these things will be given to you as well.
Consider Jesus.
Hebrews 12:1-3
Therefore, since we are surrounded by such a great cloud of witnesses, let us throw off everything that hinders and the sin that so easily entangles. And let us run with perseverance the race marked out for us, 2 fixing our eyes on Jesus, the pioneer and perfecter of faith. For the joy set before him he endured the cross, scorning its shame, and sat down at the right hand of the throne of God. 3 Consider him who endured such opposition from sinners, so that you will not grow weary and lose heart.