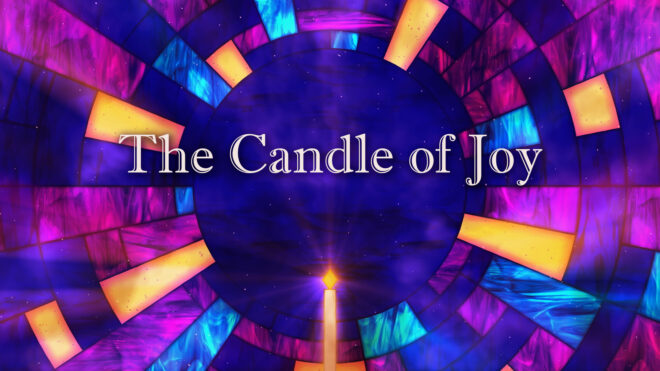 I. The sadness that can coexist with Joy
I Peter 1:6-9
1 In this you greatly rejoice, though now for a little while, if need be, you have been grieved by various trials, 7 that the genuineness of your faith, being much more precious than gold that perishes, though it is tested by fire, may be found to praise, honor, and glory at the revelation of Jesus Christ, 8 whom having not seen you love. Though now you do not see Him, yet believing, you rejoice with joy inexpressible and full of glory, 9 receiving the end of your faith—the salvation of your souls.
II. The sin that steals our Joy
Isaiah 59:1-2
1 Behold, the Lord's hand is not shortened, That it cannot save; Nor His ear heavy, That it cannot hear. 2 But your iniquities have separated you from your God; And your sins have hidden His face from you, So that He will not hear.
Psalm 16:8-11
8 I have set the Lord always before me; Because He is at my right hand I shall not be moved. 9 Therefore my heart is glad, and my glory rejoices; My flesh also will rest in hope. 10 For You will not leave my soul in Sheol, Nor will You allow Your Holy One to see corruption. 11 You will show me the path of life; In Your presence is fullness of joy; At Your right hand are pleasures forevermore.
III. The sorrow that leads to Joy
James 4:7-10
7 Therefore submit to God. Resist the devil and he will flee from you. 8 Draw near to God and He will draw near to you. Cleanse your hands, you sinners; and purify your hearts, you double-minded. 9 Lament and mourn and weep! Let your laughter be turned to mourning and your joy to gloom. 10 Humble yourselves in the sight of the Lord, and He will lift you up.
II Corinthians 7:8-12
8 For even if I made you sorry with my letter, I do not regret it; though I did regret it. For I perceive that the same epistle made you sorry, though only for a while. 9 Now I rejoice, not that you were made sorry, but that your sorrow led to repentance. For you were made sorry in a godly manner, that you might suffer loss from us in nothing. 10 For godly sorrow produces repentance leading to salvation, not to be regretted; but the sorrow of the world produces death. 11 For observe this very thing, that you sorrowed in a godly manner: What diligence it produced in you, what clearing of yourselves, what indignation, what fear, what vehement desire, what zeal, what vindication! In all things you proved yourselves to be clear in this matter. 12 Therefore, although I wrote to you, I did not do it for the sake of him who had done the wrong, nor for the sake of him who suffered wrong, but that our care for you in the sight of God might appear to you.
IV. The Savoir who fulfills our Joy
John 15:5-11
1 "I am the vine, you are the branches. He who abides in Me, and I in him, bears much fruit; for without Me you can do nothing. 6 If anyone does not abide in Me, he is cast out as a branch and is withered; and they gather them and throw them into the fire, and they are burned. 7 If you abide in Me, and My words abide in you, you will ask what you desire, and it shall be done for you. 8 By this My Father is glorified, that you bear much fruit; so you will be My disciples. 9 "As the Father loved Me, I also have loved you; abide in My love. 10 If you keep My commandments, you will abide in My love, just as I have kept My Father's commandments and abide in His love. 11 "These things I have spoken to you, that My joy may remain in you, and that your joy may be full.
John 3:22-30
22 After these things Jesus and His disciples came into the land of Judea, and there He remained with them and baptized. 23 Now John also was baptizing in Aenon near Salim, because there was much water there. And they came and were baptized. 24 For John had not yet been thrown into prison. 25 Then there arose a dispute between some of John's disciples and the Jews about purification. 26 And they came to John and said to him, "Rabbi, He who was with you beyond the Jordan, to whom you have testified—behold, He is baptizing, and all are coming to Him!" 27 John answered and said, "A man can receive nothing unless it has been given to him from heaven. 28 You yourselves bear me witness, that I said, 'I am not the Christ,' but, 'I have been sent before Him.' 29 He who has the bride is the bridegroom; but the friend of the bridegroom, who stands and hears him, rejoices greatly because of the bridegroom's voice. Therefore this joy of mine is fulfilled. 30 He must increase, but I must decrease.