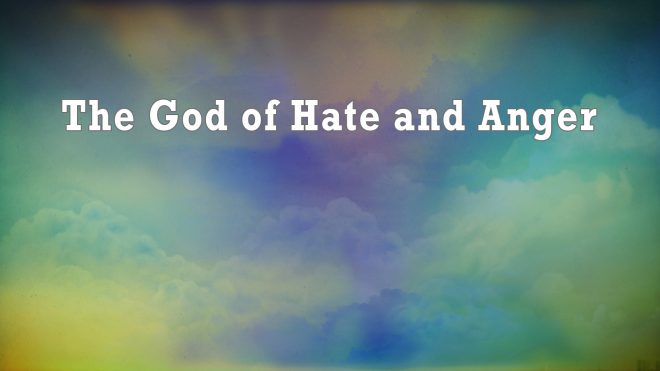 Proverbs 6:16-19
16 The Lord hates six things; in fact, seven are detestable to Him: 17 arrogant eyes, a lying tongue, hands that shed innocent blood, 18 a heart that plots wicked schemes, feet eager to run to evil, 19 a lying witness who gives false testimony, and one who stirs up trouble among brothers.
Ephesians 4:26-31
26 Be angry and do not sin. Don't let the sun go down on your anger, 27 and don't give the Devil an opportunity. 28 The thief must no longer steal. Instead, he must do honest work with his own hands, so that he has something to share with anyone in need. 29 No foul language is to come from your mouth, but only what is good for building up someone in need, so that it gives grace to those who hear. 30 And don't grieve God's Holy Spirit. You were sealed by Him for the day of redemption. 31 All bitterness, anger and wrath, shouting and slander must be removed from you, along with all malice.
Mark 3:1-6
1 Now He entered the synagogue again, and a man was there who had a paralyzed hand. 2 In order to accuse Him, they were watching Him closely to see whether He would heal him on the Sabbath. 3 He told the man with the paralyzed hand, "Stand before us." 4 Then He said to them, "Is it lawful on the Sabbath to do what is good or to do what is evil, to save life or to kill?" But they were silent. 5 After looking around at them with anger and sorrow at the hardness of their hearts, He told the man, "Stretch out your hand." So he stretched it out, and his hand was restored. 6 Immediately the Pharisees went out and started plotting with the Herodians against Him, how they might destroy Him.
Matthew 7:3-5
3 Why do you look at the speck in your brother's eye but don't notice the log in your own eye? 4 Or how can you say to your brother, 'Let me take the speck out of your eye,' and look, there's a log in your eye? 5 Hypocrite! First take the log out of your eye, and then you will see clearly to take the speck out of your brother's eye.