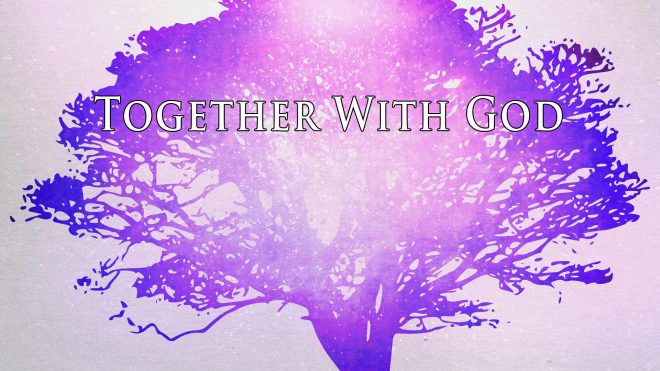 The great commission can only be accomplished together.
Matthew 28:18-20
18 Then Jesus came to them and said, "All authority in heaven and on earth has been given to me. 19 Therefore go and make disciples of all nations, baptizing them in the name of the Father and of the Son and of the Holy Spirit, 20 and teaching them to obey everything I have commanded you. And surely I am with you always, to the very end of the age."
The greatest missionary only accomplished his mission together.
Philippians 1:1-11
Paul and Timothy, servants of Christ Jesus, To all God's holy people in Christ Jesus at Philippi, together with the overseers and deacons: 2 Grace and peace to you from God our Father and the Lord Jesus Christ. 3 I thank my God every time I remember you. 4 In all my prayers for all of you, I always pray with joy 5 because of your partnership in the gospel from the first day until now, 6 being confident of this, that he who began a good work in you will carry it on to completion until the day of Christ Jesus. 7 It is right for me to feel this way about all of you, since I have you in my heart and, whether I am in chains or defending and confirming the gospel, all of you share in God's grace with me. 8 God can testify how I long for all of you with the affection of Christ Jesus. 9 And this is my prayer: that your love may abound more and more in knowledge and depth of insight, 10 so that you may be able to discern what is best and may be pure and blameless for the day of Christ, 11 filled with the fruit of righteousness that comes through Jesus Christ—to the glory and praise of God.
Philippians 2:1-11
Therefore if you have any encouragement from being united with Christ, if any comfort from his love, if any common sharing in the Spirit, if any tenderness and compassion, 2 then make my joy complete by being like-minded, having the same love, being one in spirit and of one mind. 3 Do nothing out of selfish ambition or vain conceit. Rather, in humility value others above yourselves, 4 not looking to your own interests but each of you to the interests of the others. 5 In your relationships with one another, have the same mindset as Christ Jesus: 6 Who, being in very nature God, did not consider equality with God something to be used to his own advantage; 7 rather, he made himself nothing by taking the very nature of a servant, being made in human likeness. 8 And being found in appearance as a man, he humbled himself by becoming obedient to death— even death on a cross! 9 Therefore God exalted him to the highest place and gave him the name that is above every name,10 that at the name of Jesus every knee should bow, in heaven and on earth and under the earth, 11 and every tongue acknowledge that Jesus Christ is Lord, to the glory of God the Father.
We can only accomplish our mission as a church together.
Ecclesiastes 4:7-12
7 Again I saw something meaningless under the sun: 8 There was a man all alone; he had neither son nor brother. There was no end to his toil, yet his eyes were not content with his wealth. "For whom am I toiling," he asked, "and why am I depriving myself of enjoyment?" This too is meaningless— a miserable business! 9 Two are better than one, because they have a good return for their labor: 10 If either of them falls down, one can help the other up. But pity anyone who falls and has no one to help them up.11 Also, if two lie down together, they will keep warm. But how can one keep warm alone? 12 Though one may be overpowered, two can defend themselves. A cord of three strands is not quickly broken.
We are bigger together.
We are better together.
We are bolder together.