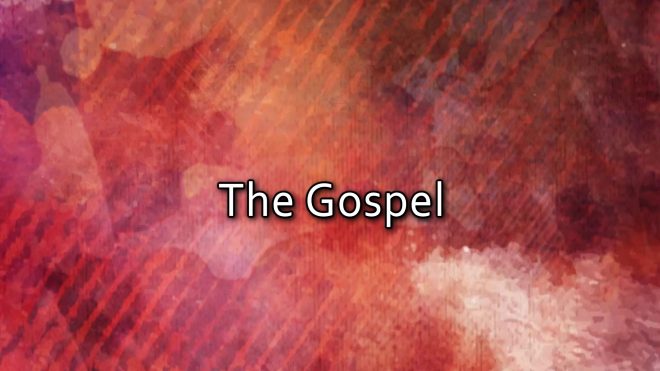 1. The Gospel is still culturally relevant.
27 So God created mankind in his own image, in the image of God he created them; male and female he created them.
Genesis 1:27
9 What shall we conclude then? Do we have any advantage? Not at all! For we have already made the charge that Jews and Gentiles alike are all under the power of sin. 10 As it is written: "There is no one righteous, not even one; 11 there is no one who understands; there is no one who seeks God. 12 All have turned away, they have together become worthless; there is no one who does good, not even one."
Romans 3:9-12
23 For the wages of sin is death, but the gift of God is eternal life in Christ Jesus our Lord.
Romans 6:23
21 But now apart from the law the righteousness of God has been made known, to which the Law and the Prophets testify. 22 This righteousness is given through faith in Jesus Christ to all who believe. There is no difference between Jew and Gentile, 23 for all have sinned and fall short of the glory of God
Romans 3:21-23
2. The Gospel still corresponds to reality.
1 In the beginning God created the heavens and the earth.
Genesis 1:1
31 God saw all that he had made, and it was very good. And there was evening, and there was morning—the sixth day.
Genesis 1:31
4 Or do you show contempt for the riches of his kindness, forbearance and patience, not realizing that God's kindness is intended to lead you to repentance?
Romans 2:4
16 For God so loved the world that he gave his one and only Son, that whoever believes in him shall not perish but have eternal life.
John 3:16
3. The Gospel is still rejected by many and received by few.
10 He was in the world, and though the world was made through him, the world did not recognize him. 11 He came to that which was his own, but his own did not receive him. 12 Yet to all who did receive him, to those who believed in his name, he gave the right to become children of God— 13 children born not of natural descent, nor of human decision or a husband's will, but born of God.
John 1:10-13
23 …but we preach Christ crucified: a stumbling block to Jews and foolishness to Gentiles,
1 Corinthians 1:23
13 "Enter through the narrow gate. For wide is the gate and broad is the road that leads to destruction, and many enter through it.
Matthew 7:13
9 If you declare with your mouth, "Jesus is Lord," and believe in your heart that God raised him from the dead, you will be saved. 10 For it is with your heart that you believe and are justified, and it is with your mouth that you profess your faith and are saved. 11 As Scripture says, "Anyone who believes in him will never be put to shame." 12 For there is no difference between Jew and Gentile—the same Lord is Lord of all and richly blesses all who call on him, 13 for, "Everyone who calls on the name of the Lord will be saved."
Romans 10:9-13
7 How beautiful on the mountains are the feet of those who bring good news, who proclaim peace, who bring good tidings, who proclaim salvation, who say to Zion, "Your God reigns!"
Isaiah 52:7
15 And how can anyone preach unless they are sent? As it is written: "How beautiful are the feet of those who bring good news!"
Romans 10:15